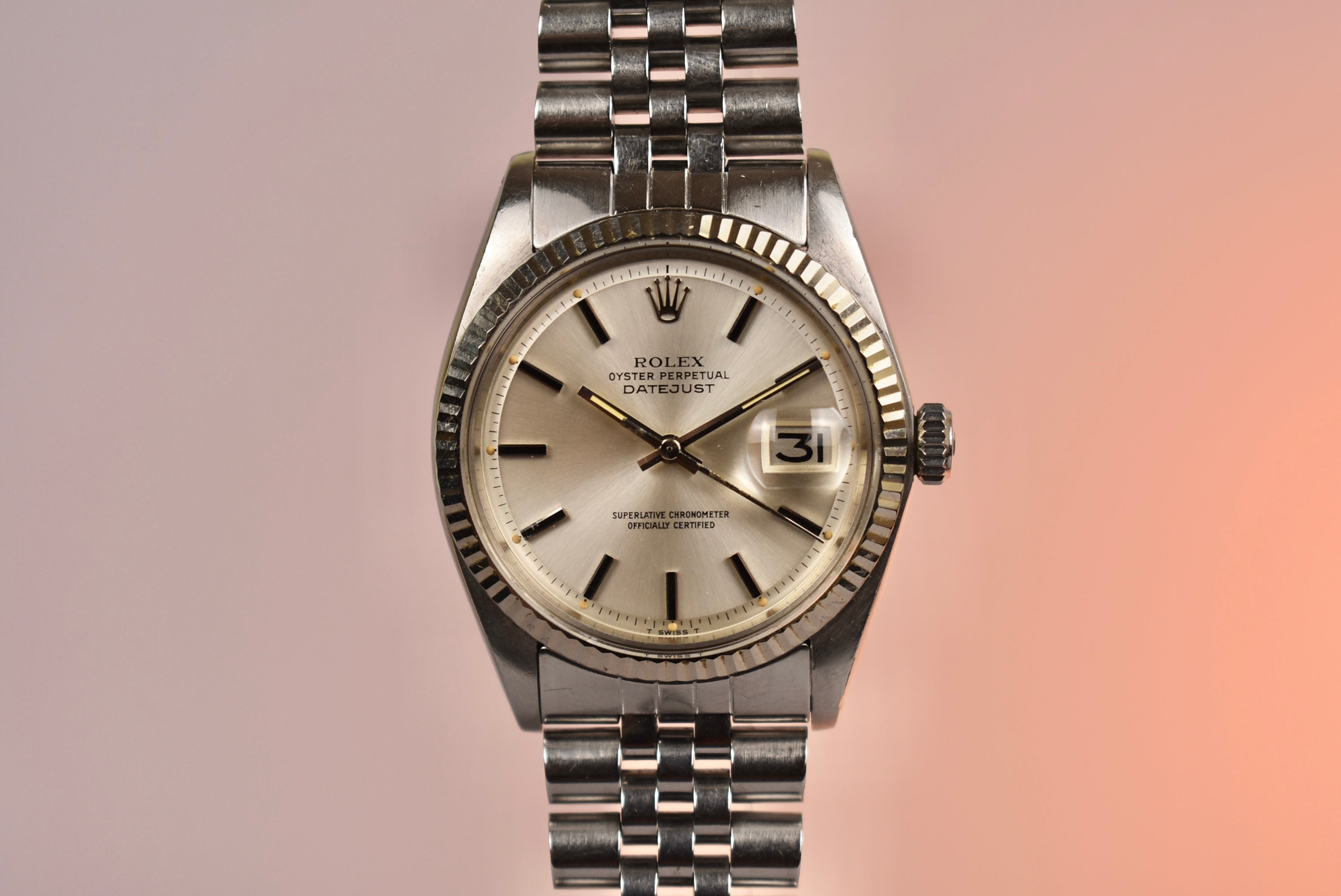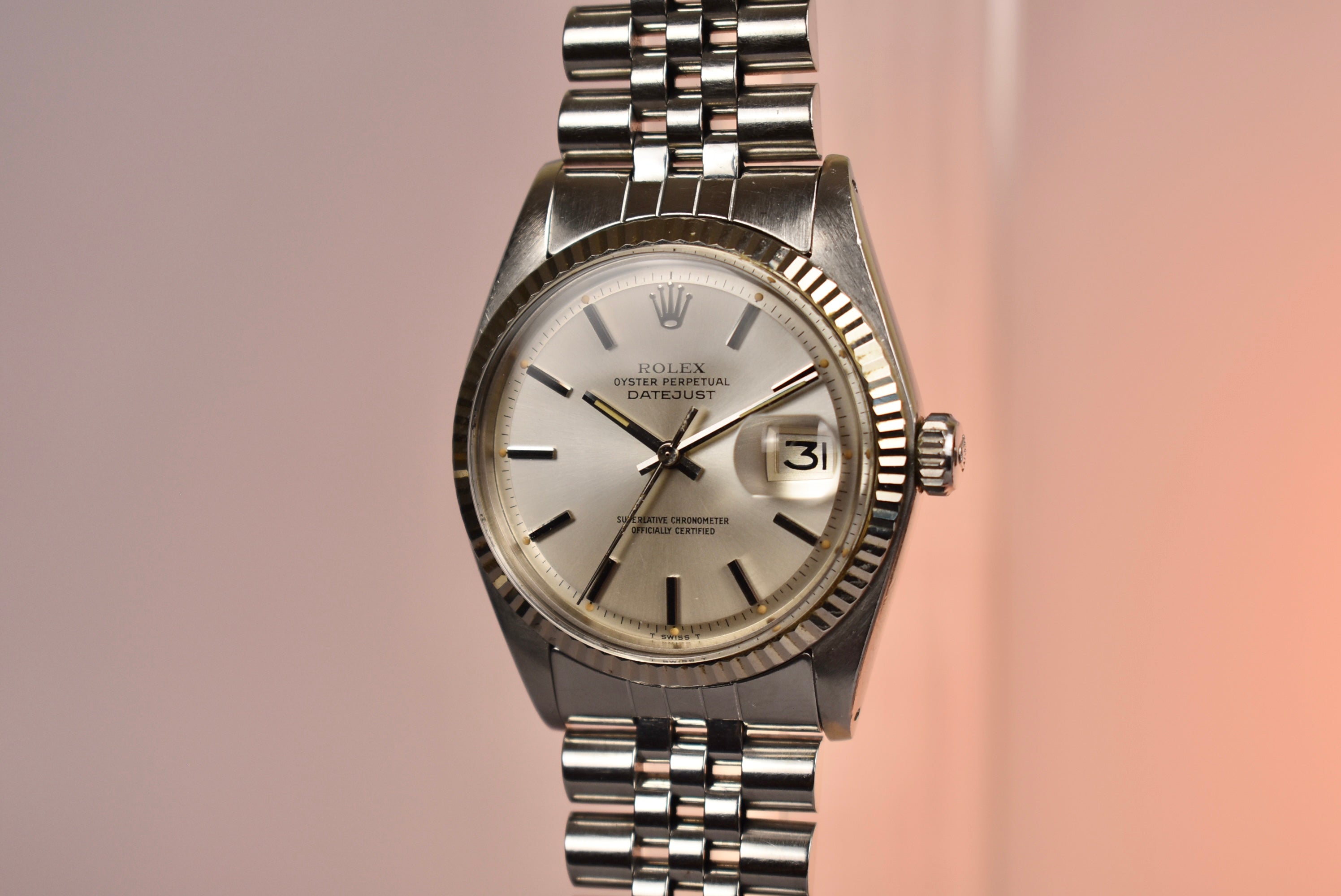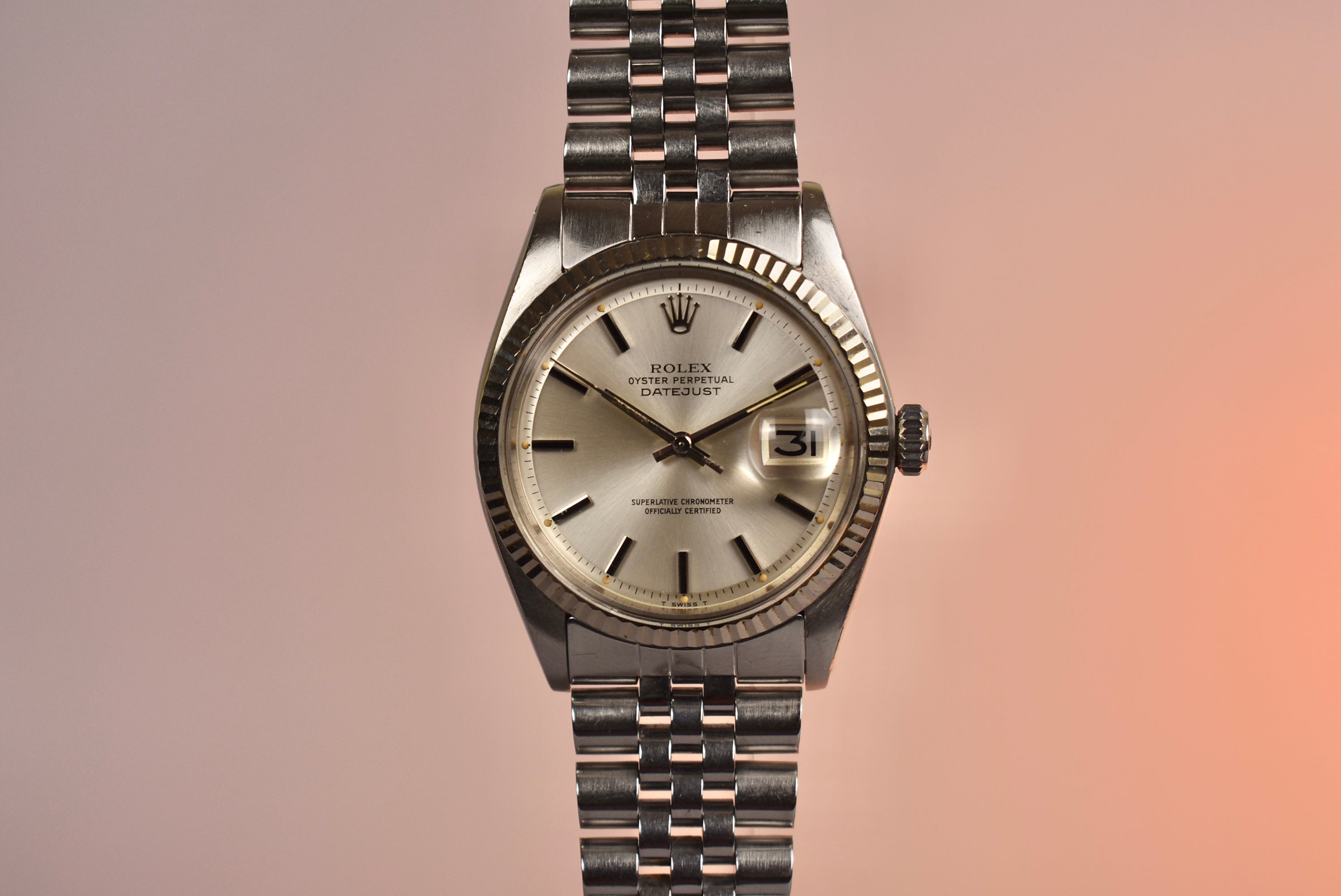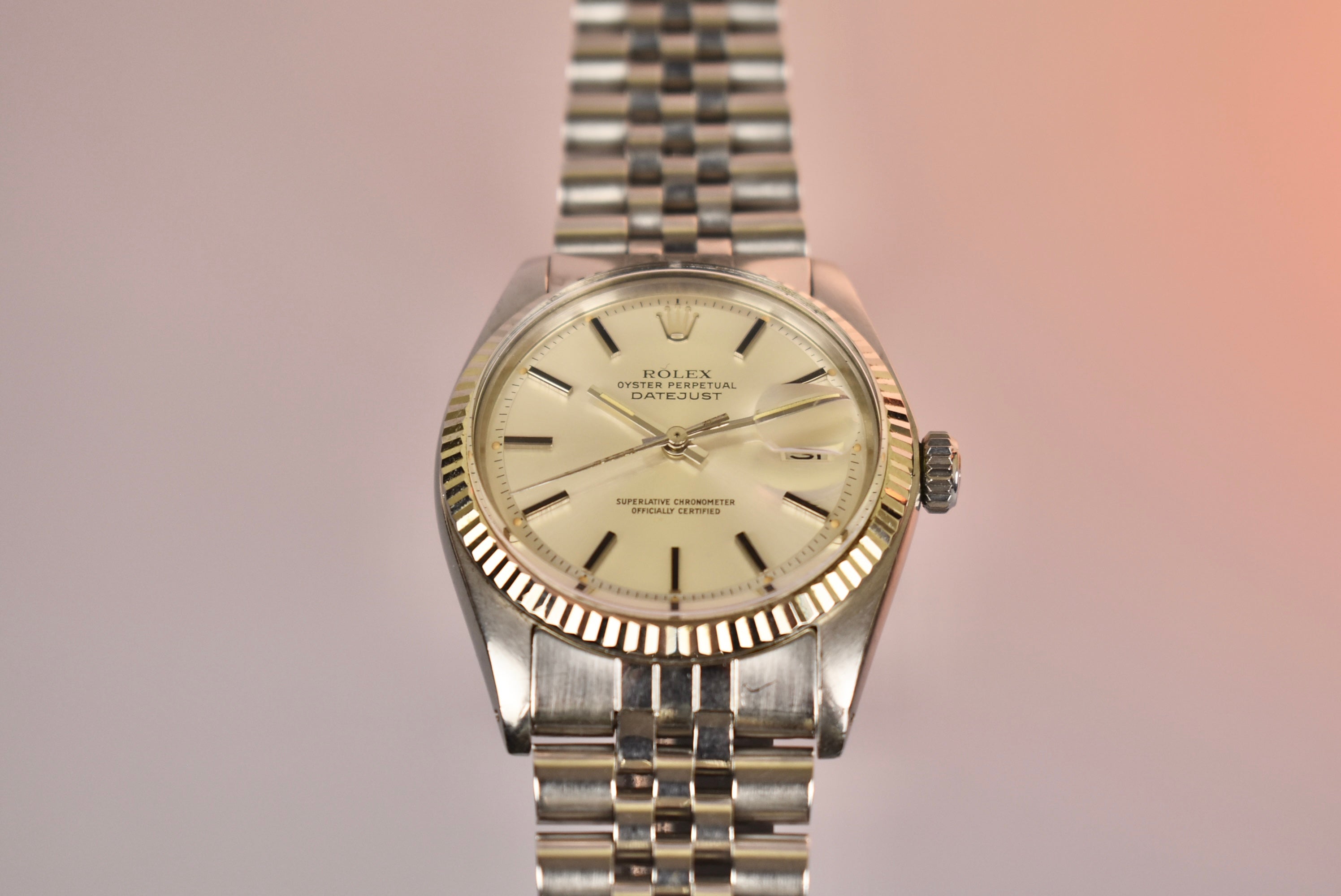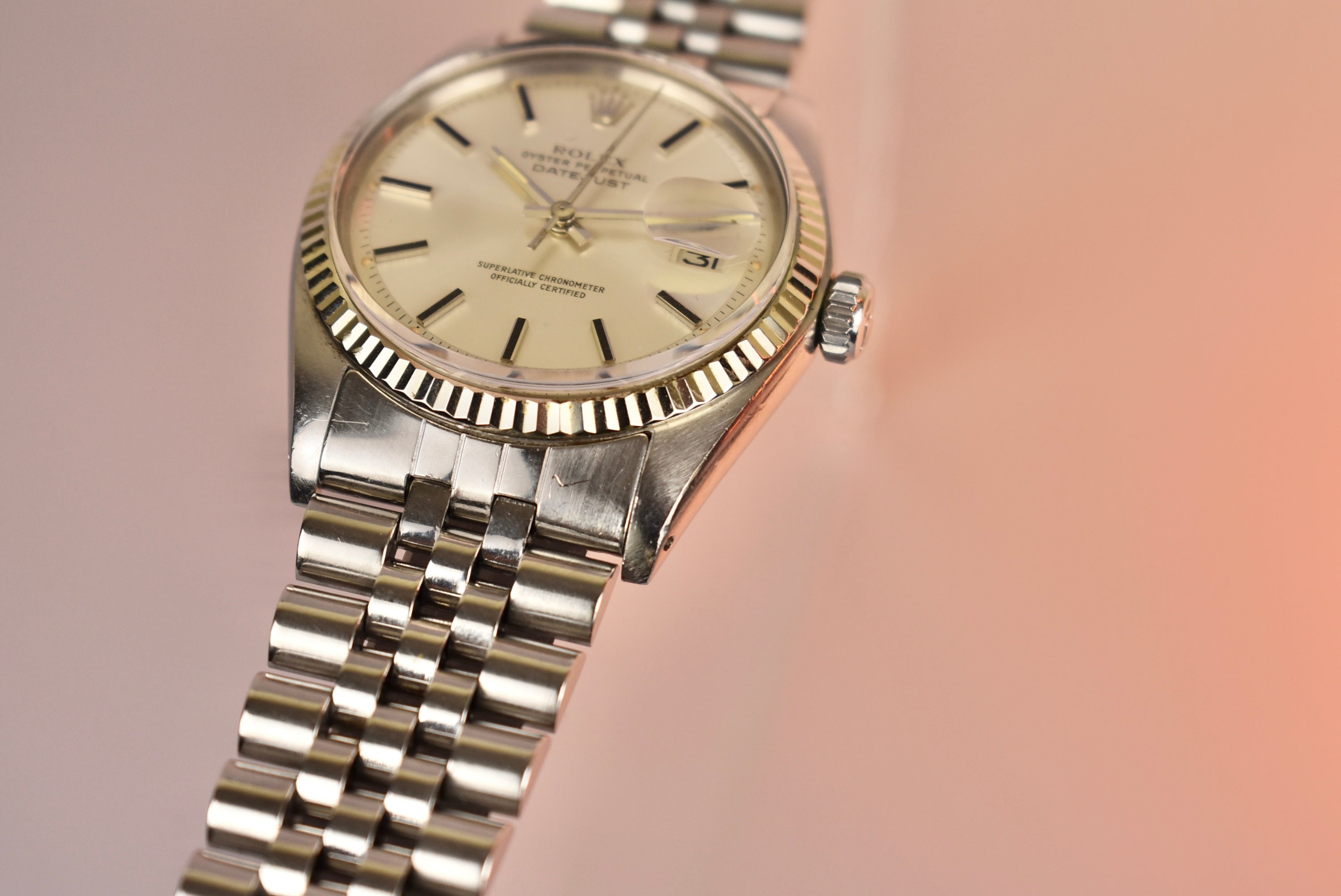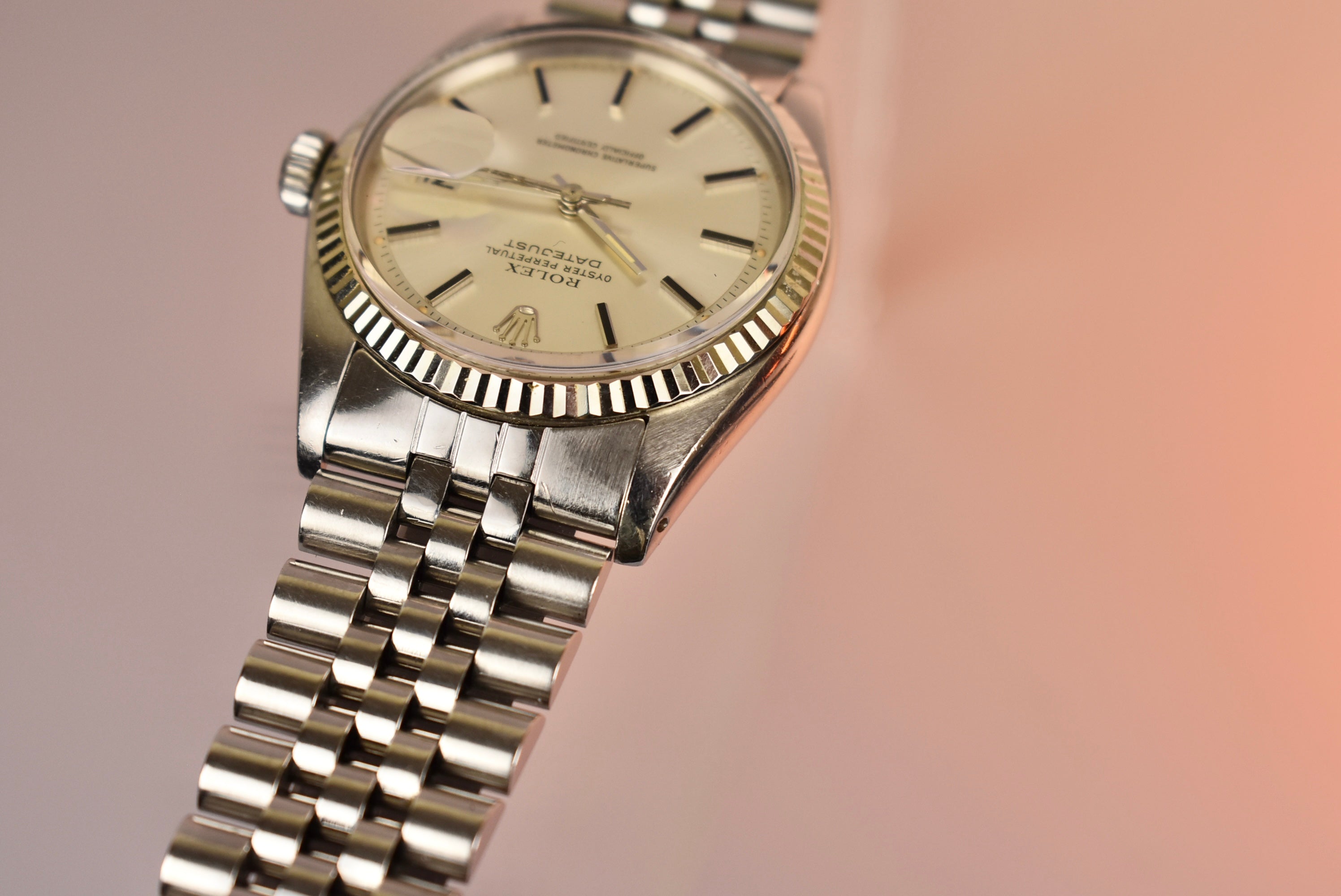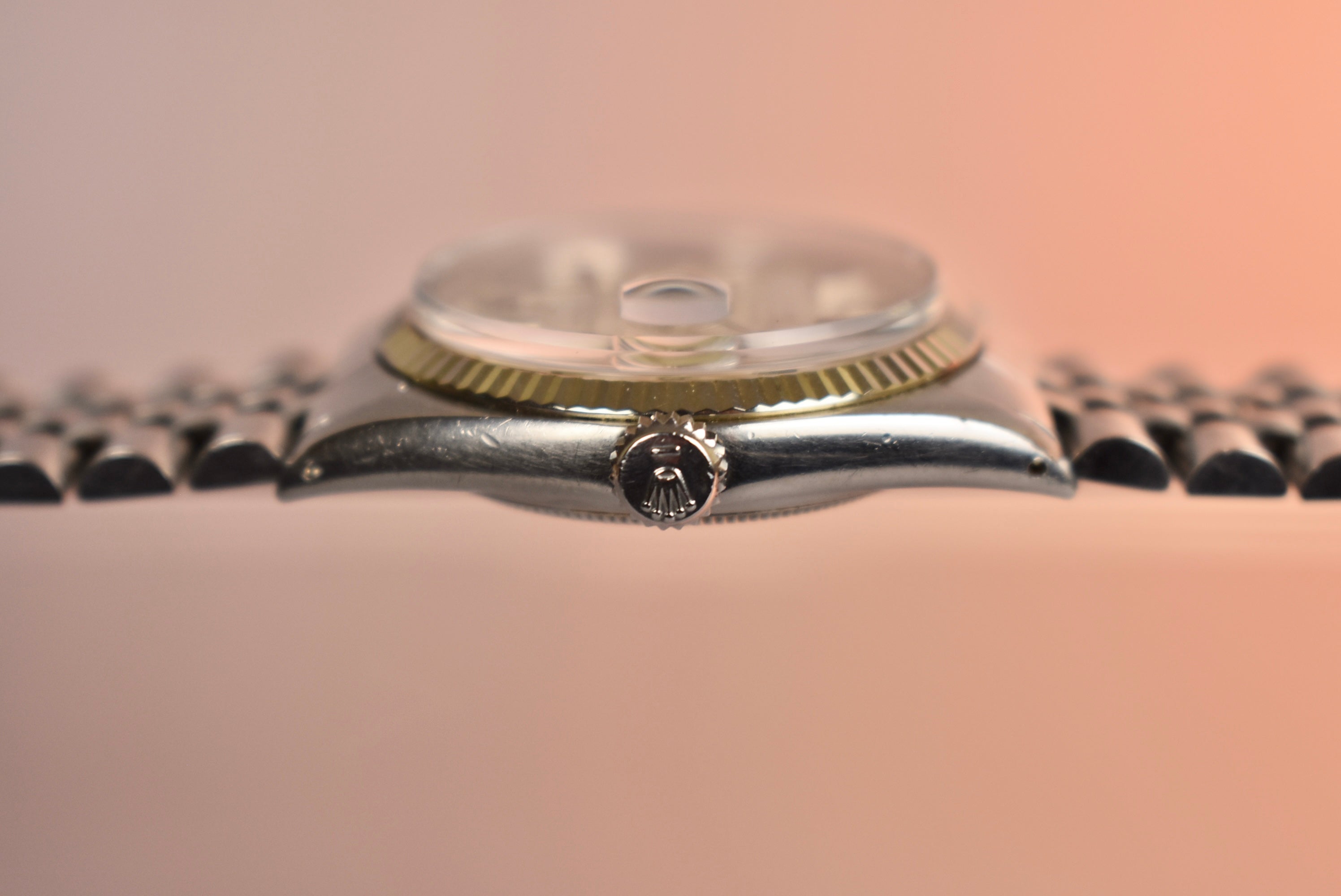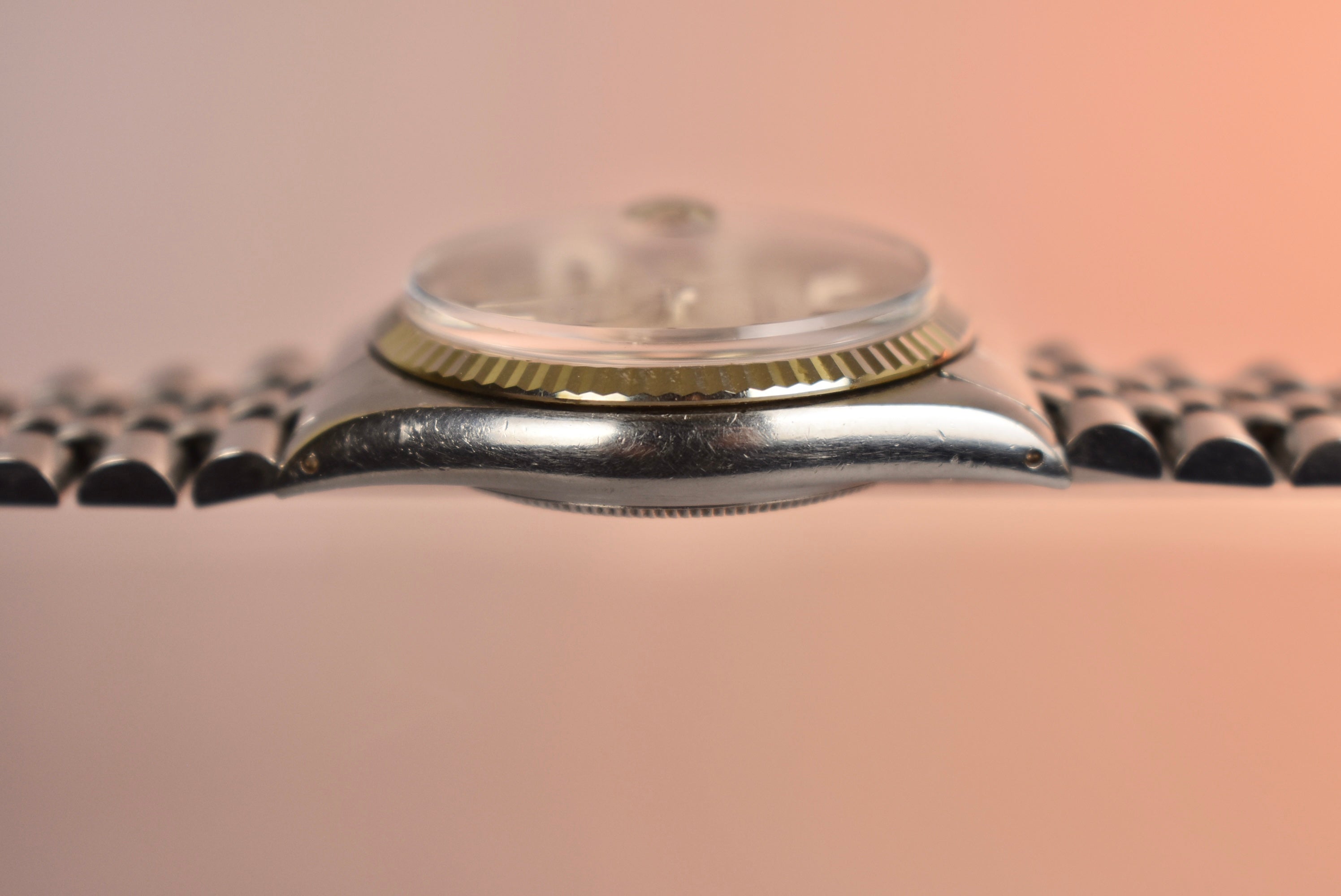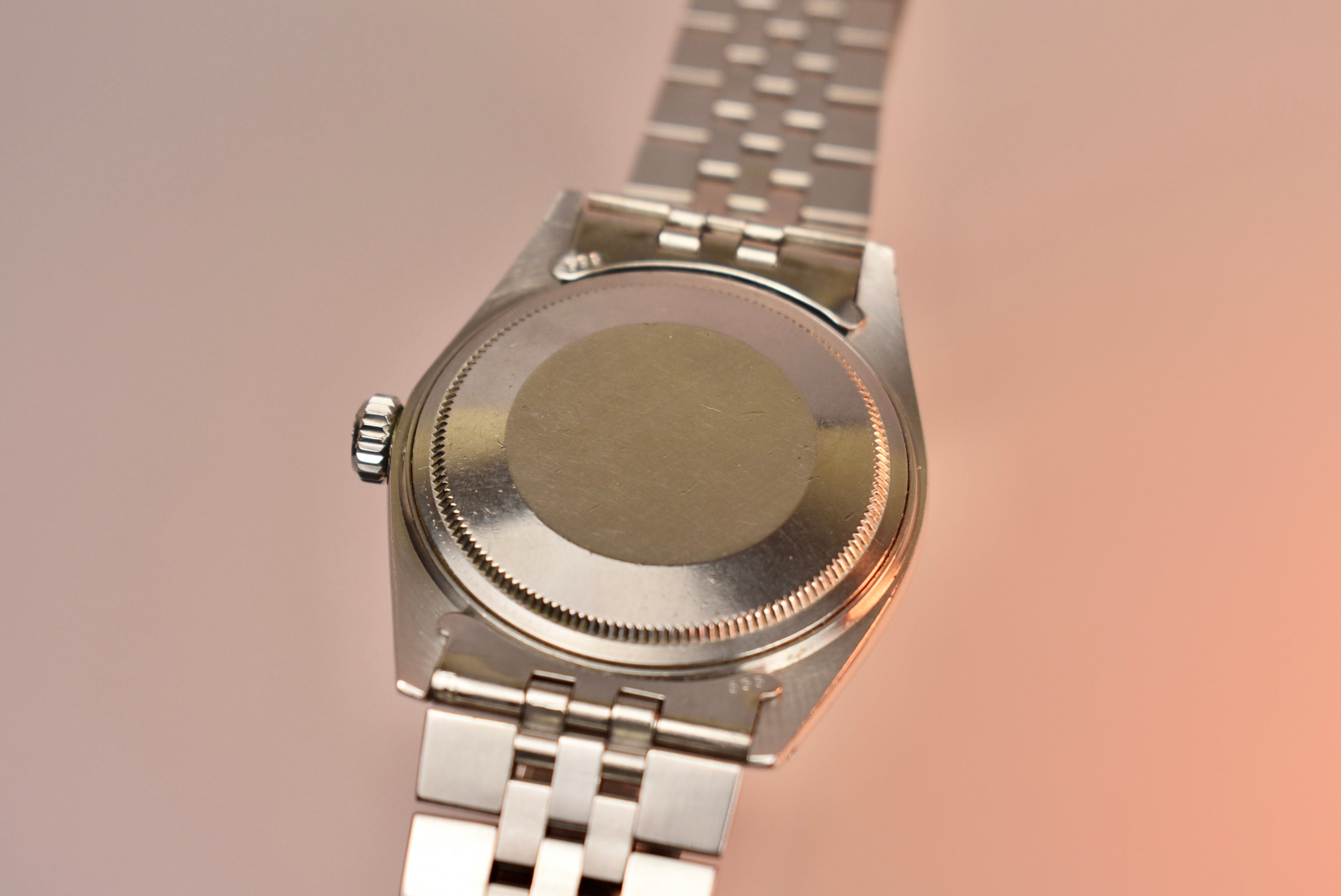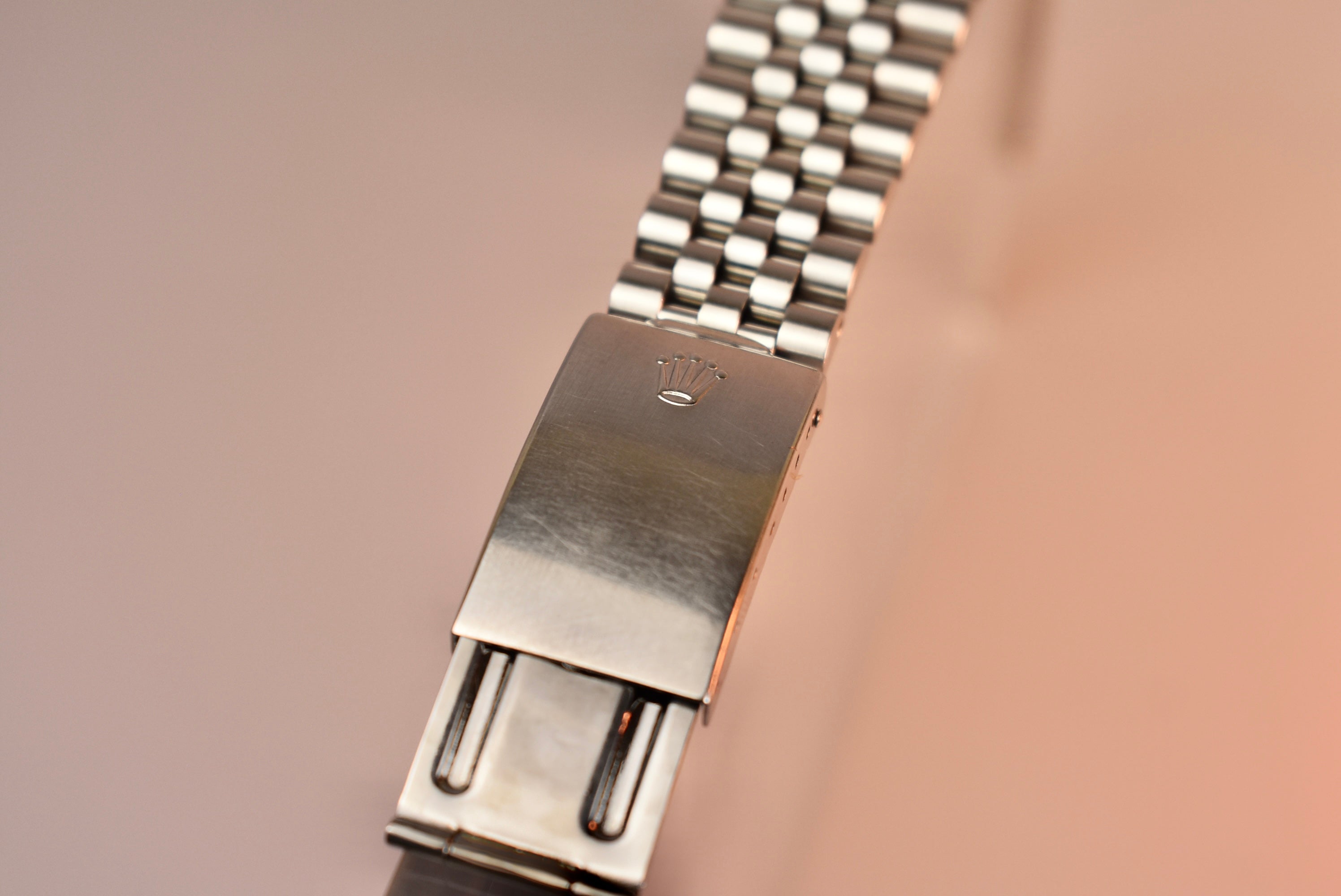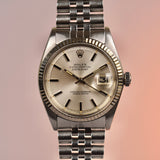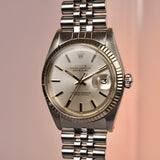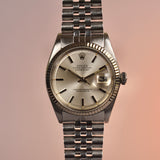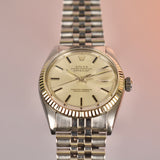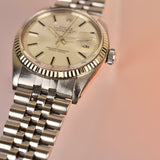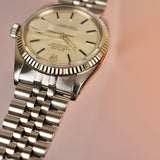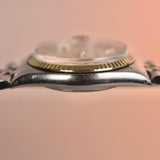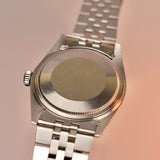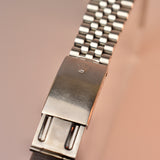 1976 Rolex Datejust 1601 Cream Lume
---
The 1601 is a great start to any Rolex obsession or even a perfect addition to a well put together collection. Featuring a pie pan dial, the 1601 has a nice vintage feel to it while still showing a sense of sophistication. From two tone sigma dials to all steel blue dials, the 1601 has so many fun configurations. On top of that, the prices are great and the 36mm case wears like a dream. This example features a simple silver dial with cream lume and black onyx hour markers. 
Year: 1976
Model: Datejust 1601
Case Diameter: 36mm 
Lug to Lug: 44mm
Case: Stainless steel 
Condition: No significant wear as seen
Dial: Great condition
Movement: Automatic winding
1976 Rolex Datejust 1601 Cream Lume
Authenticity Guaranteed
All our watches are carefully inspected to insure the authenticity of the watch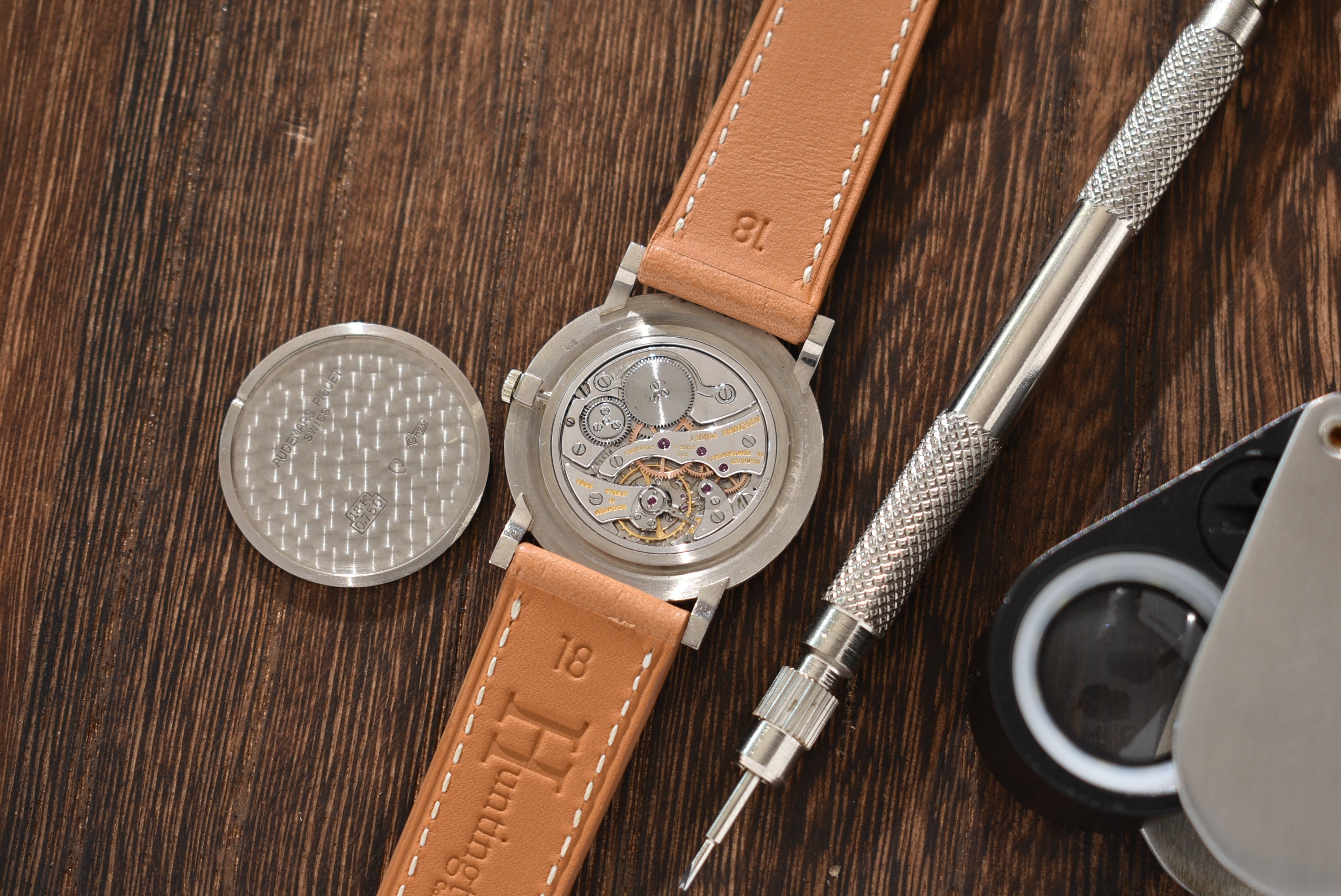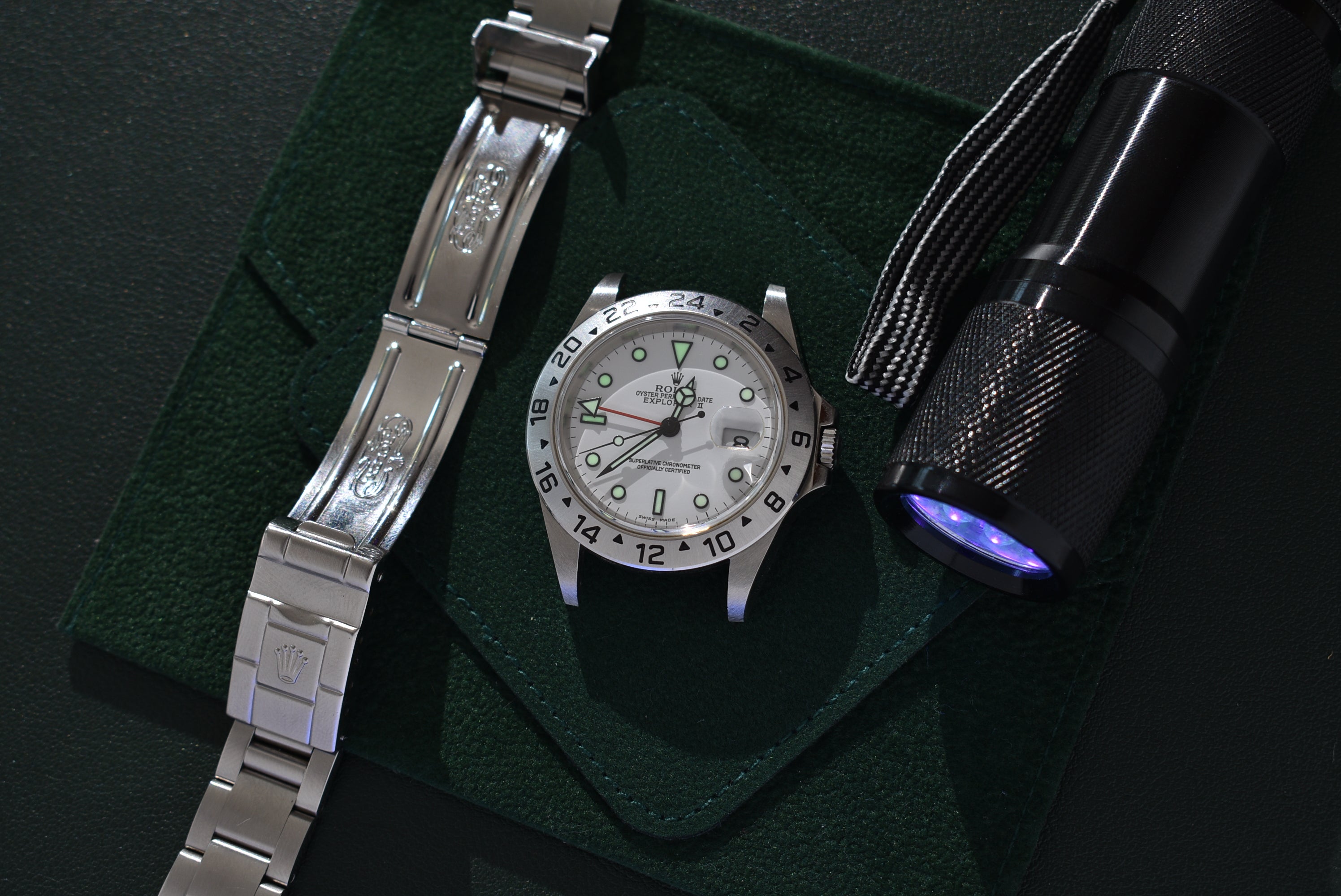 The Details
All our watches are scrutinized during inspection to make sure our descriptions are as accurate as possible.