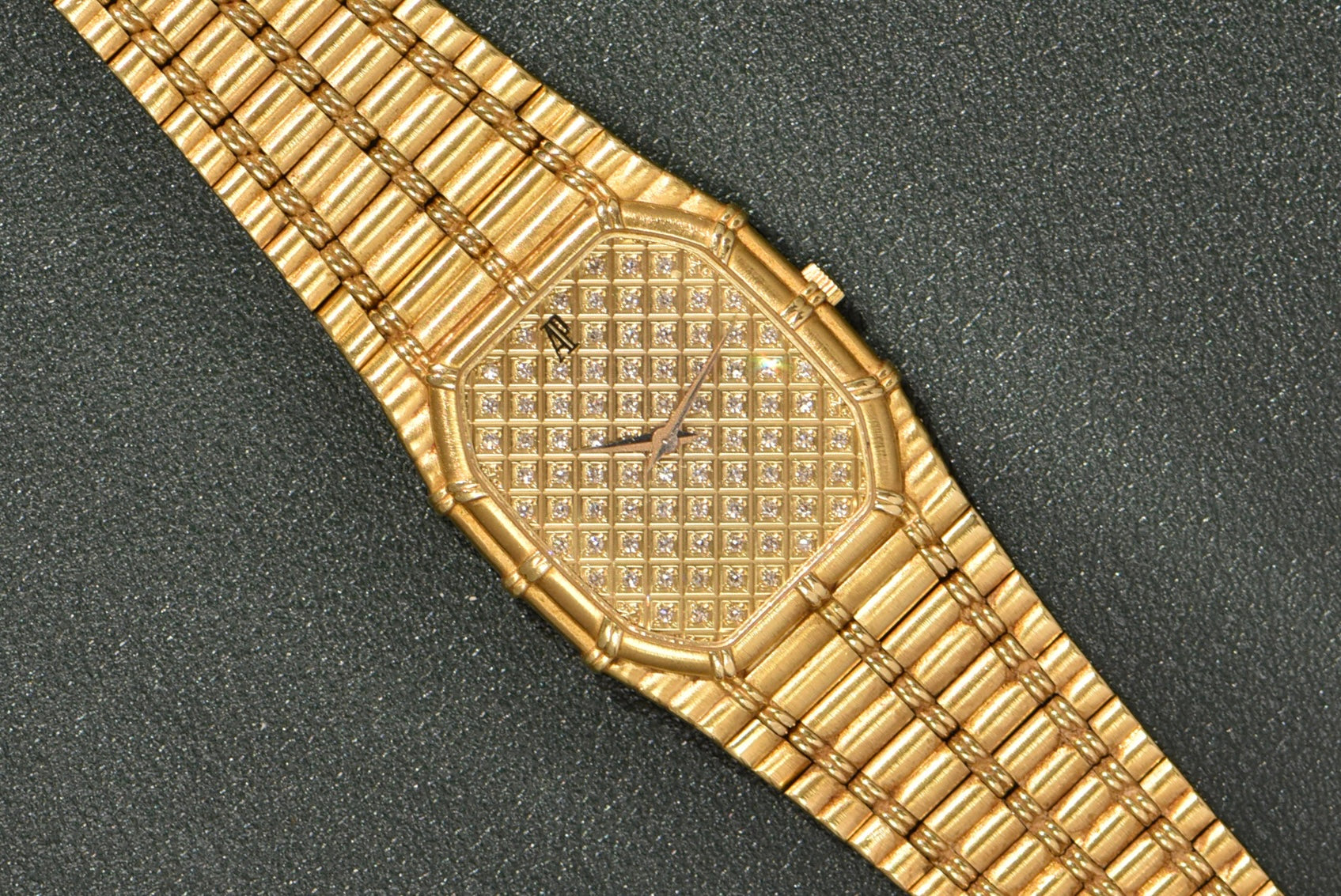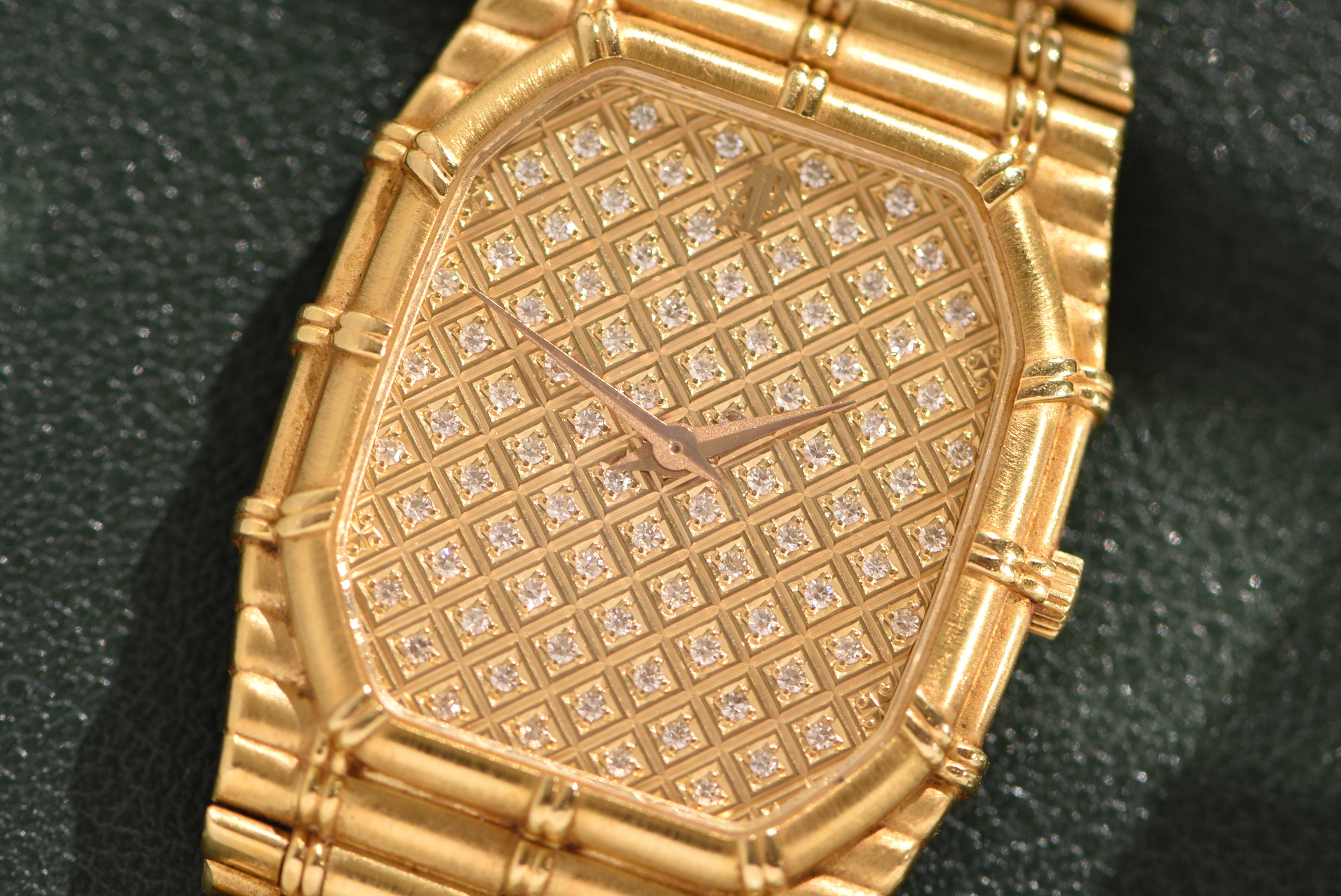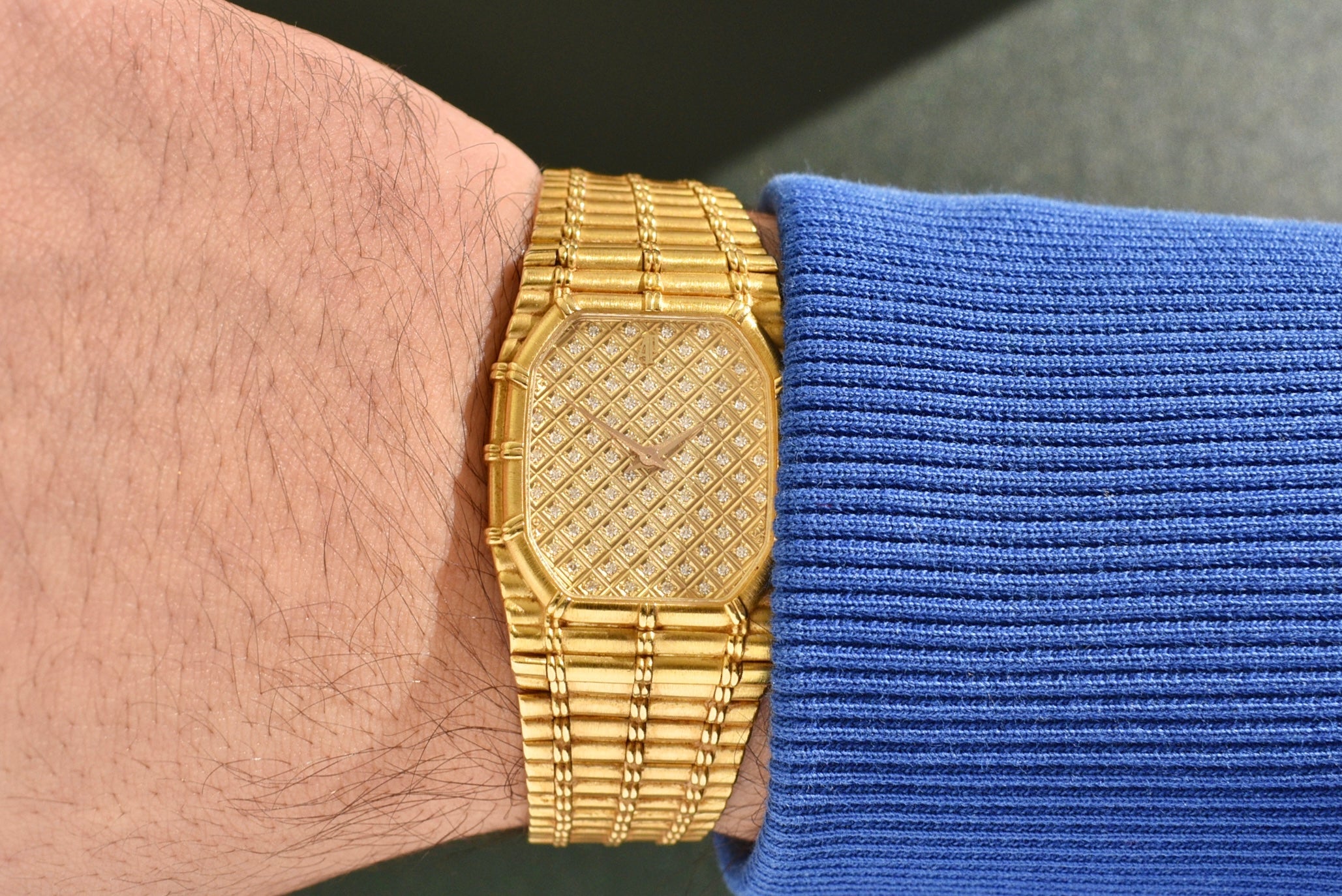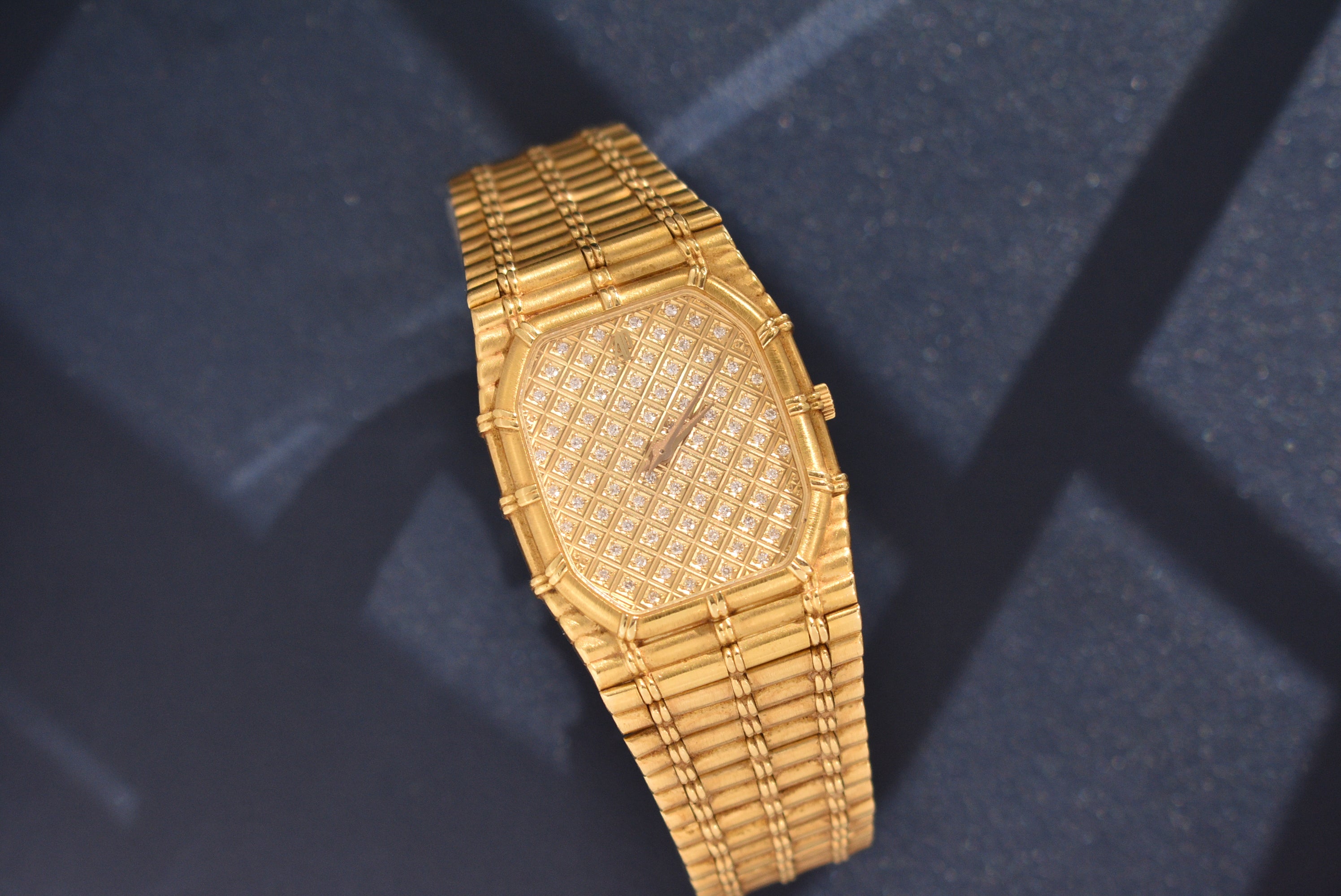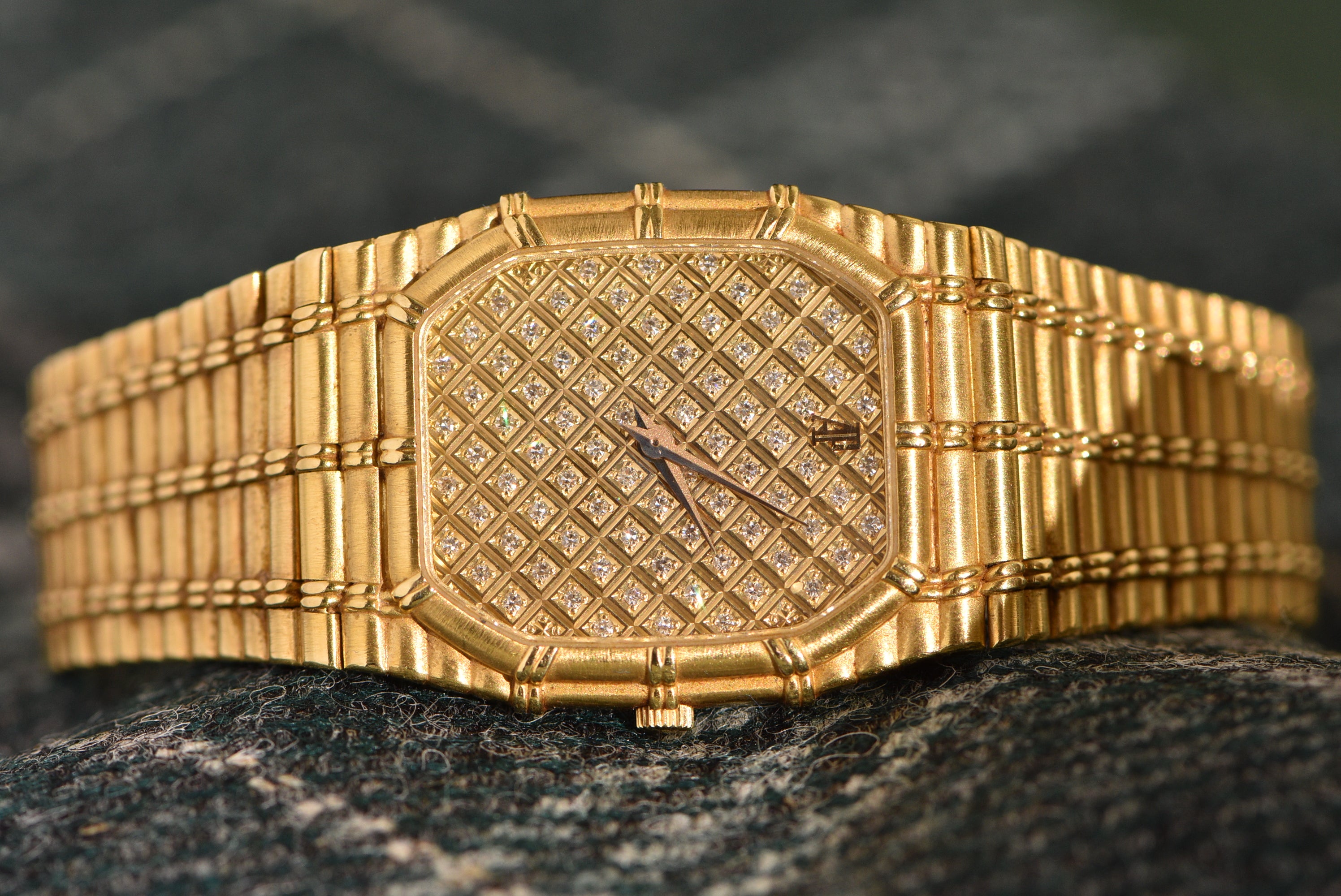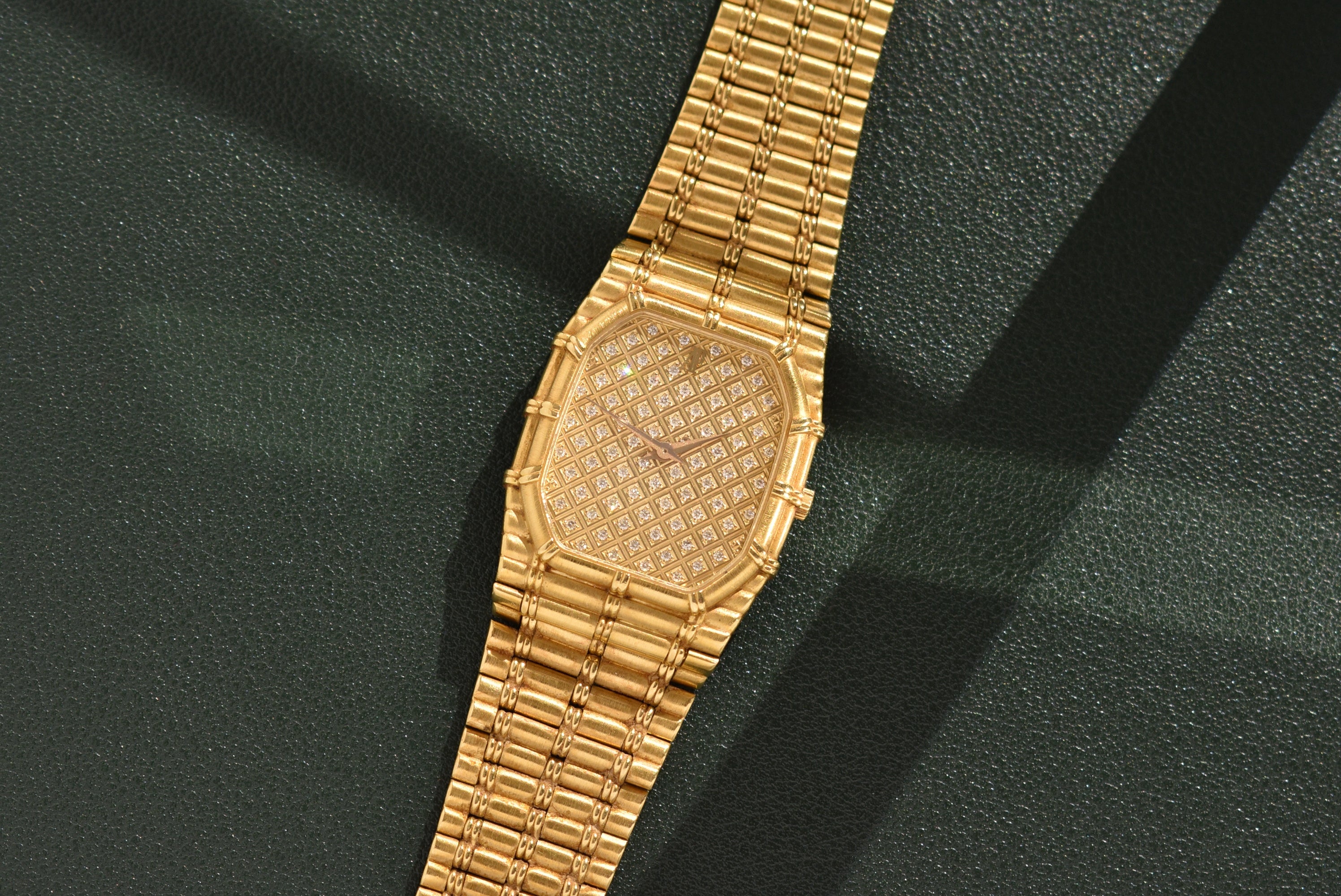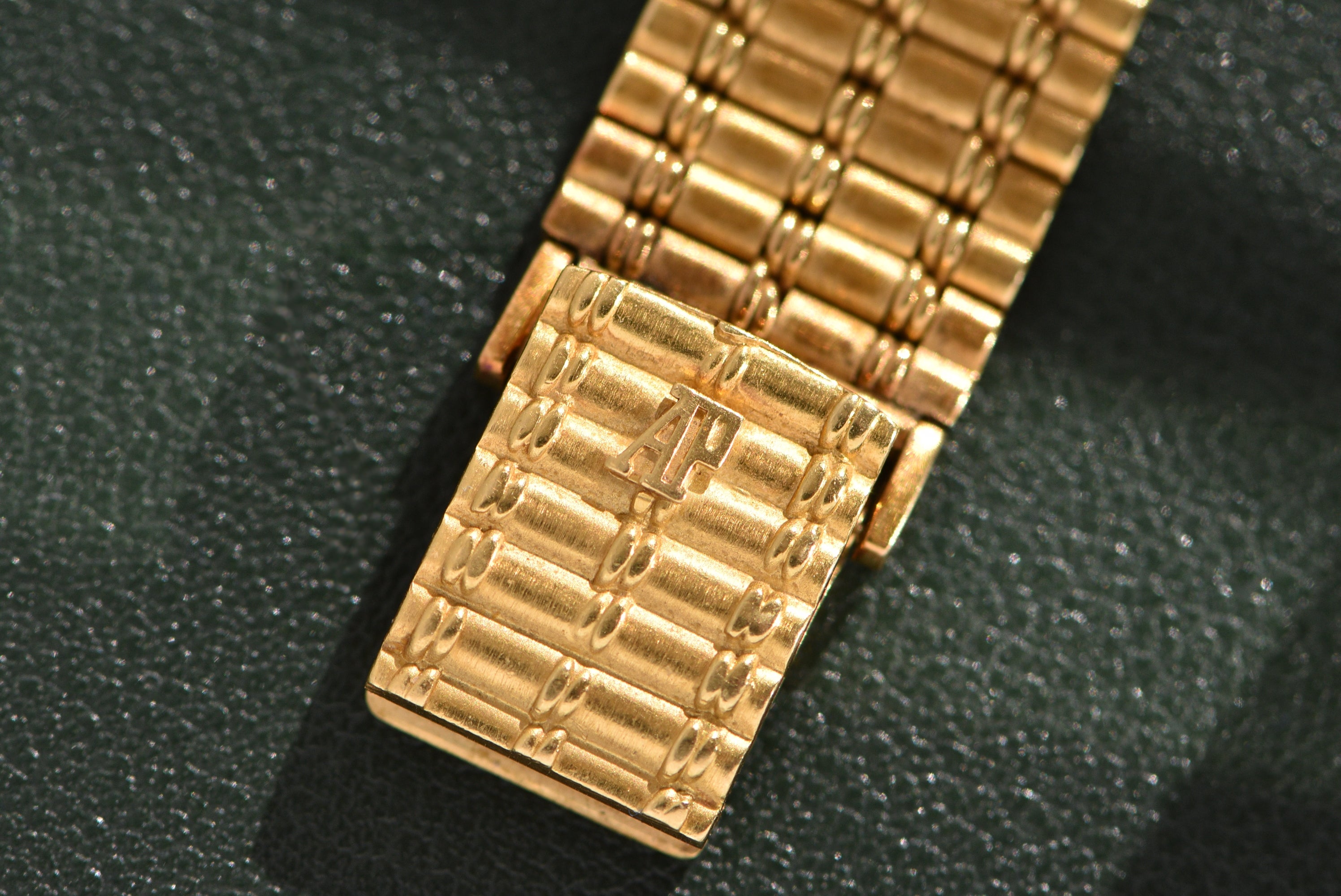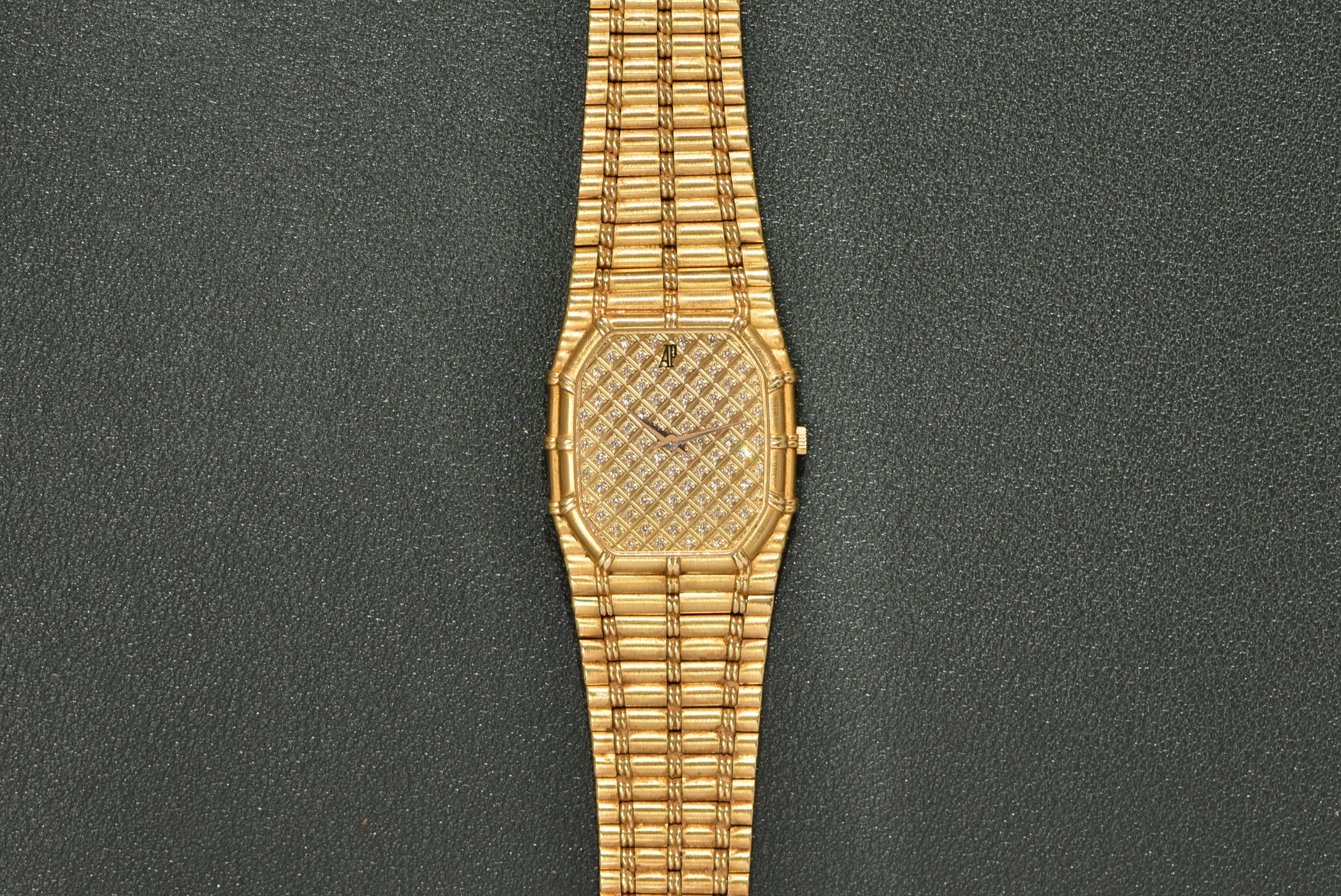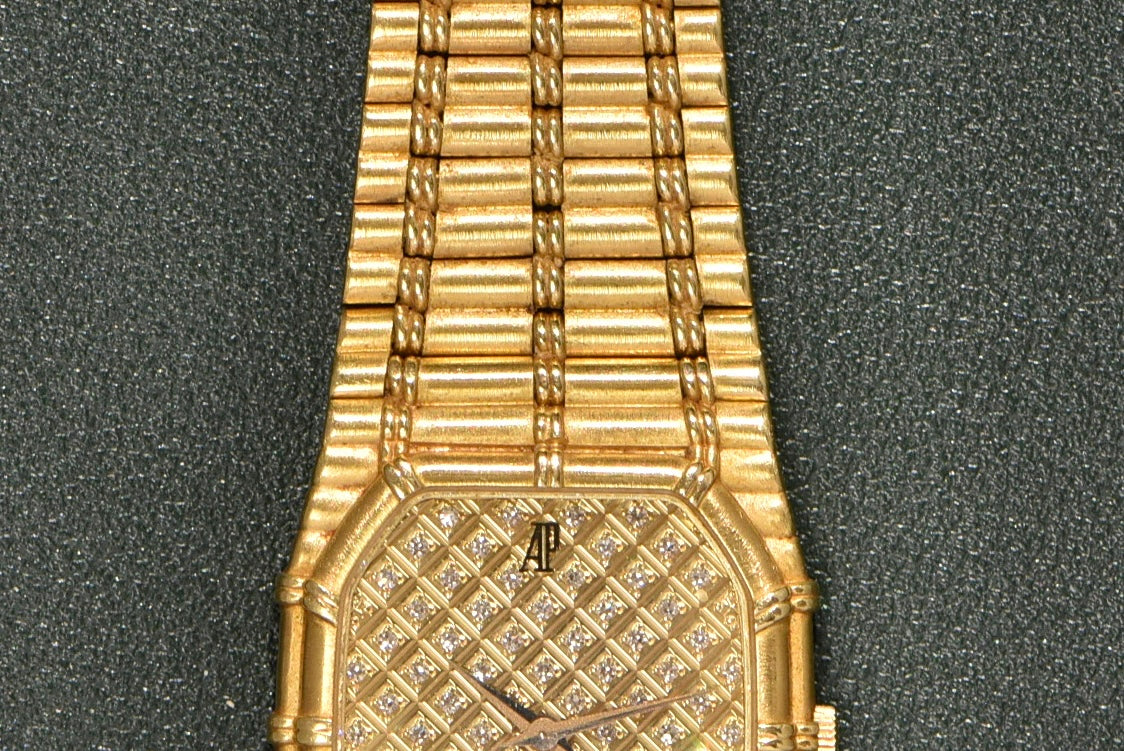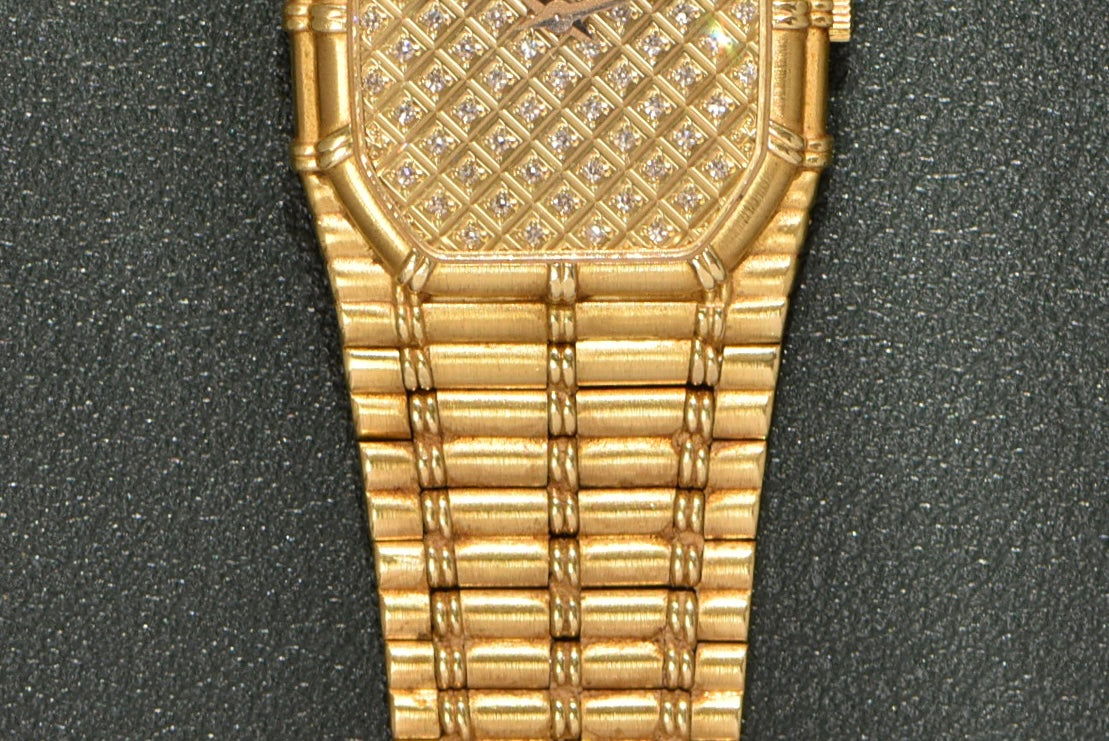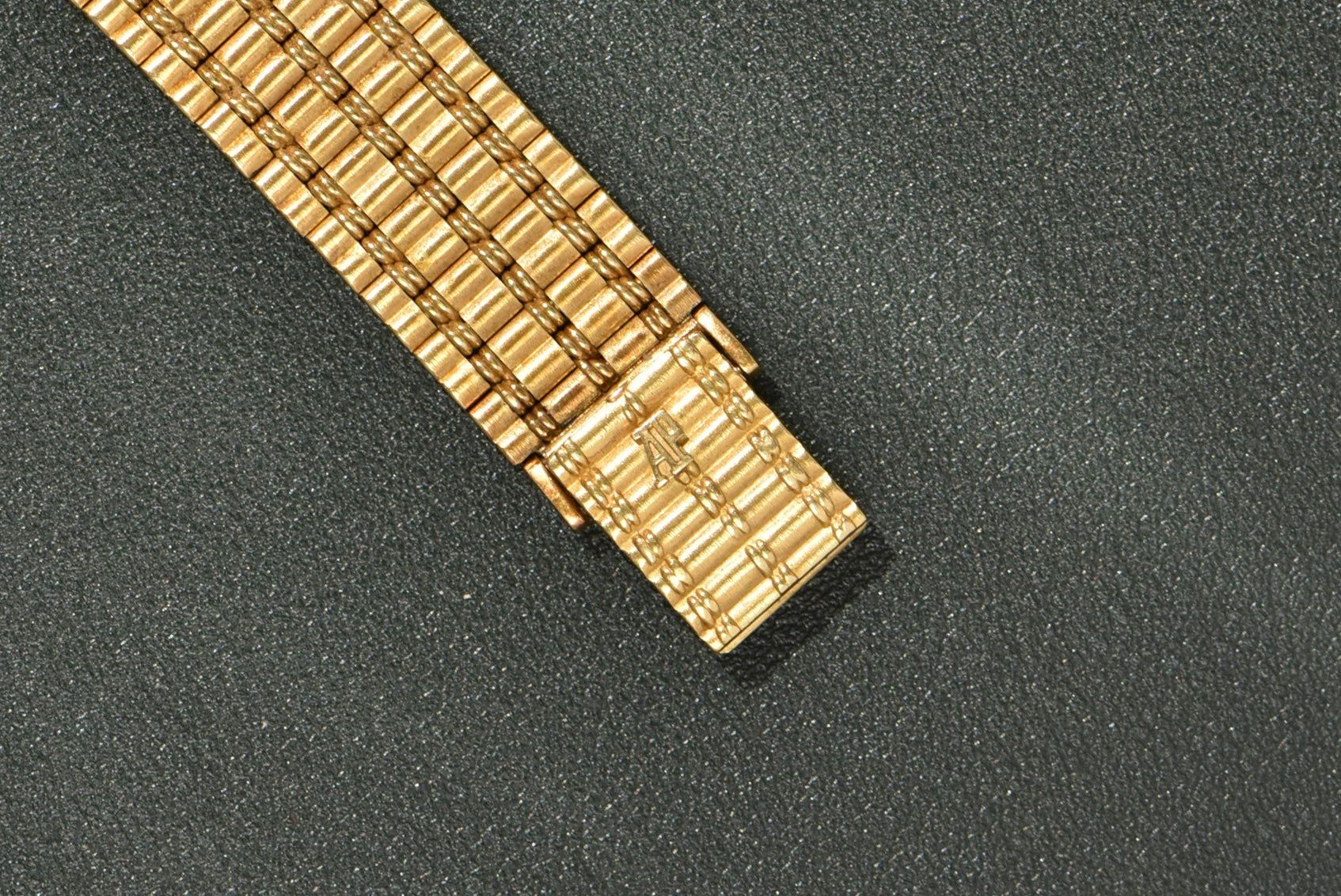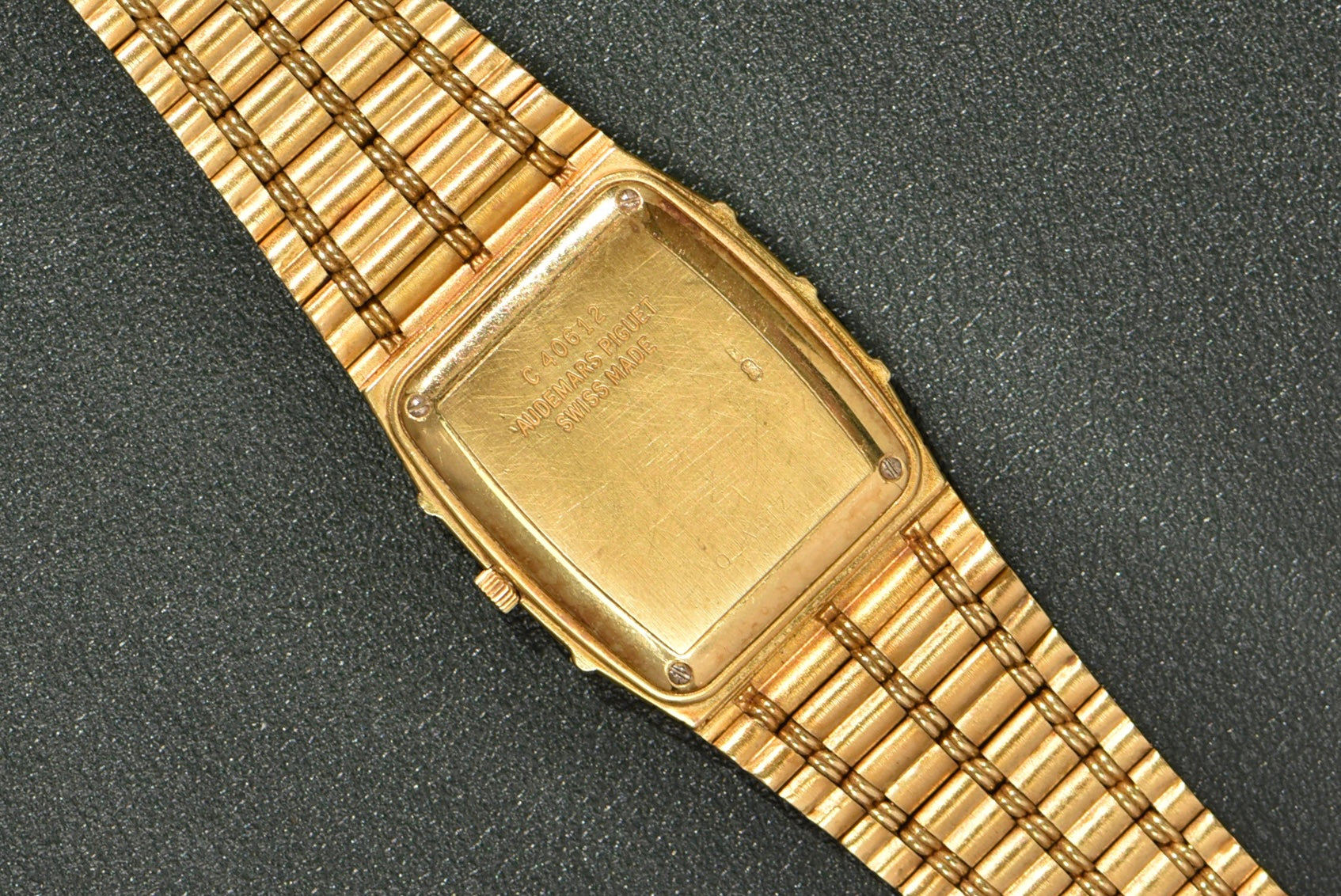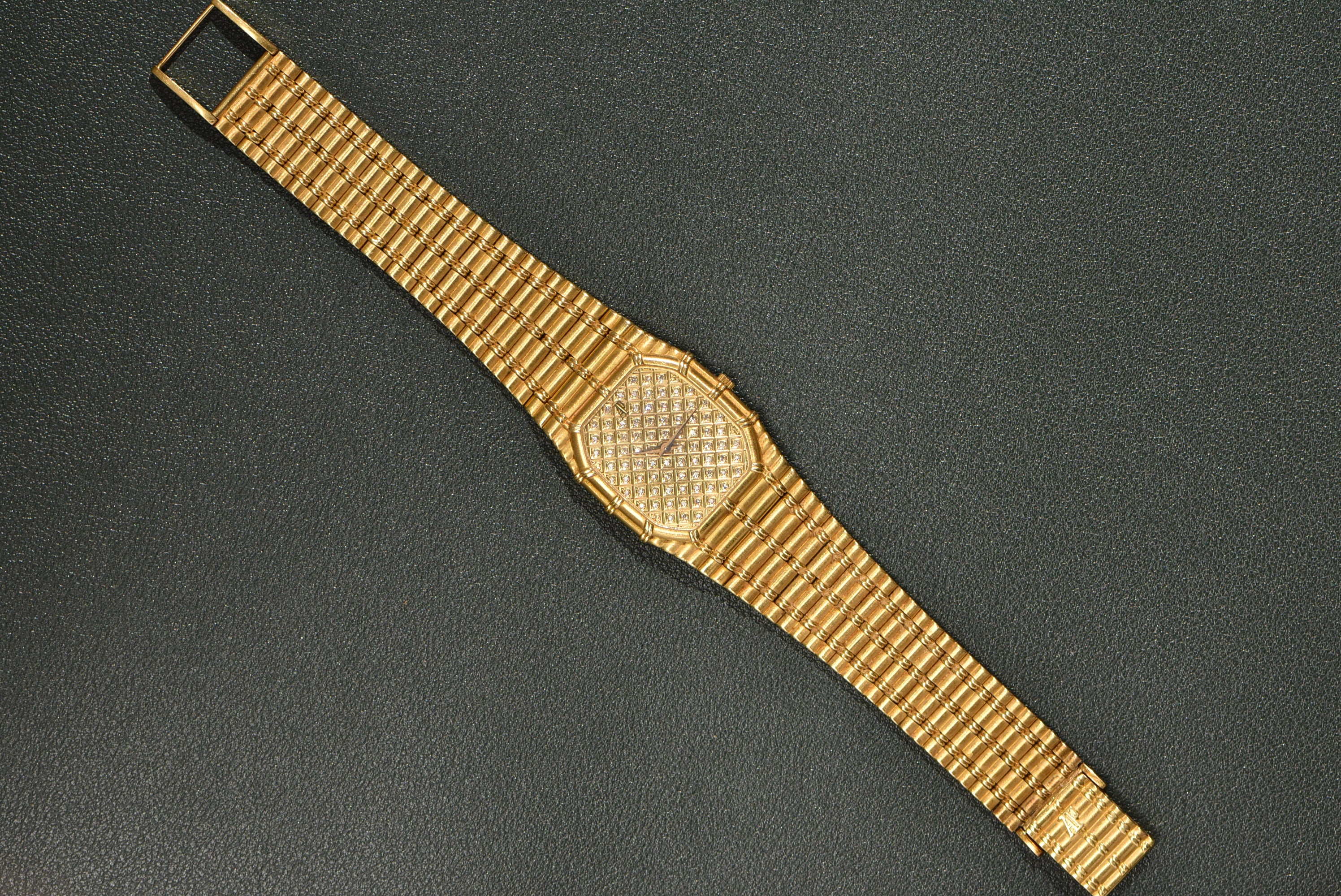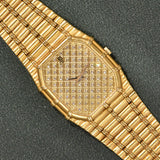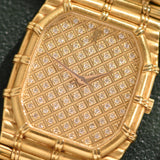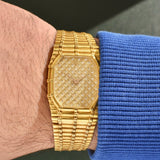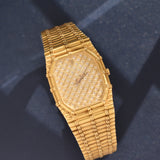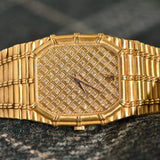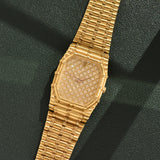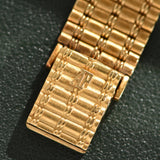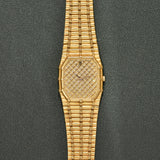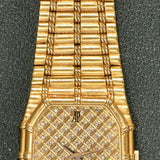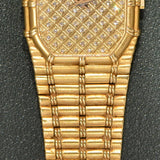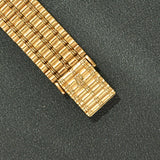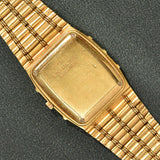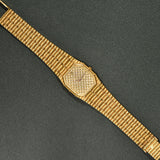 Audemars Piguet Bamboo 18k Pave Dial **Pending**
---
Condition Analysis
An unpolished and rare example. This AP Bamboo has an uncut bracelet with three micro adjustments. The dial is factory and has a gorgeous pave finish in great condition. The watch is in amazing condition all in all with no serious wear.
Description
Year: Circa 1980s
Model: Bamboo 
Case Diameter: 27mm 
Lug to Lug: 32mm
Case: Solid gold  
Condition: 
No significant wear as seen
Dial: Factory Diamond Dial 
Movement: Quartz 
Curator Thoughts
The craze of dress watches is in full swing. From the Rolex King Midas to the Piaget Polo in solid gold. Where do we go for these hidden gems that are just as good, if not better? Take a look at what Audemars Piguet was doing at the same time. The AP Bamboo has a wild integrated bracelet and this example comes with an even more wild dial, a factory pave, and gold dial. If you want to get that true mafia feel, what it was like back then, this is it.

Audemars Piguet Bamboo 18k Pave Dial **Pending**
Authenticity Guaranteed
All our watches are carefully inspected to insure the authenticity of the watch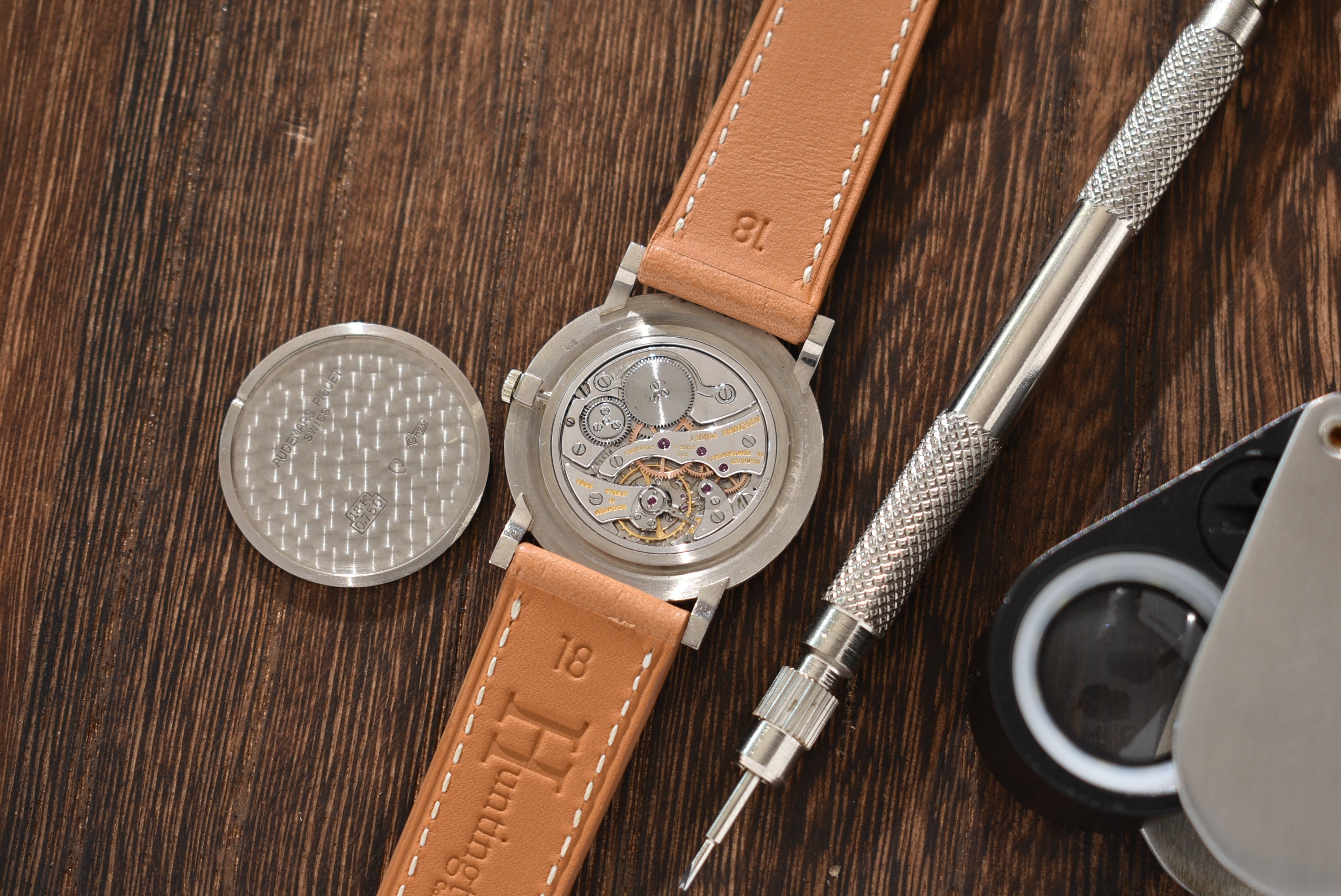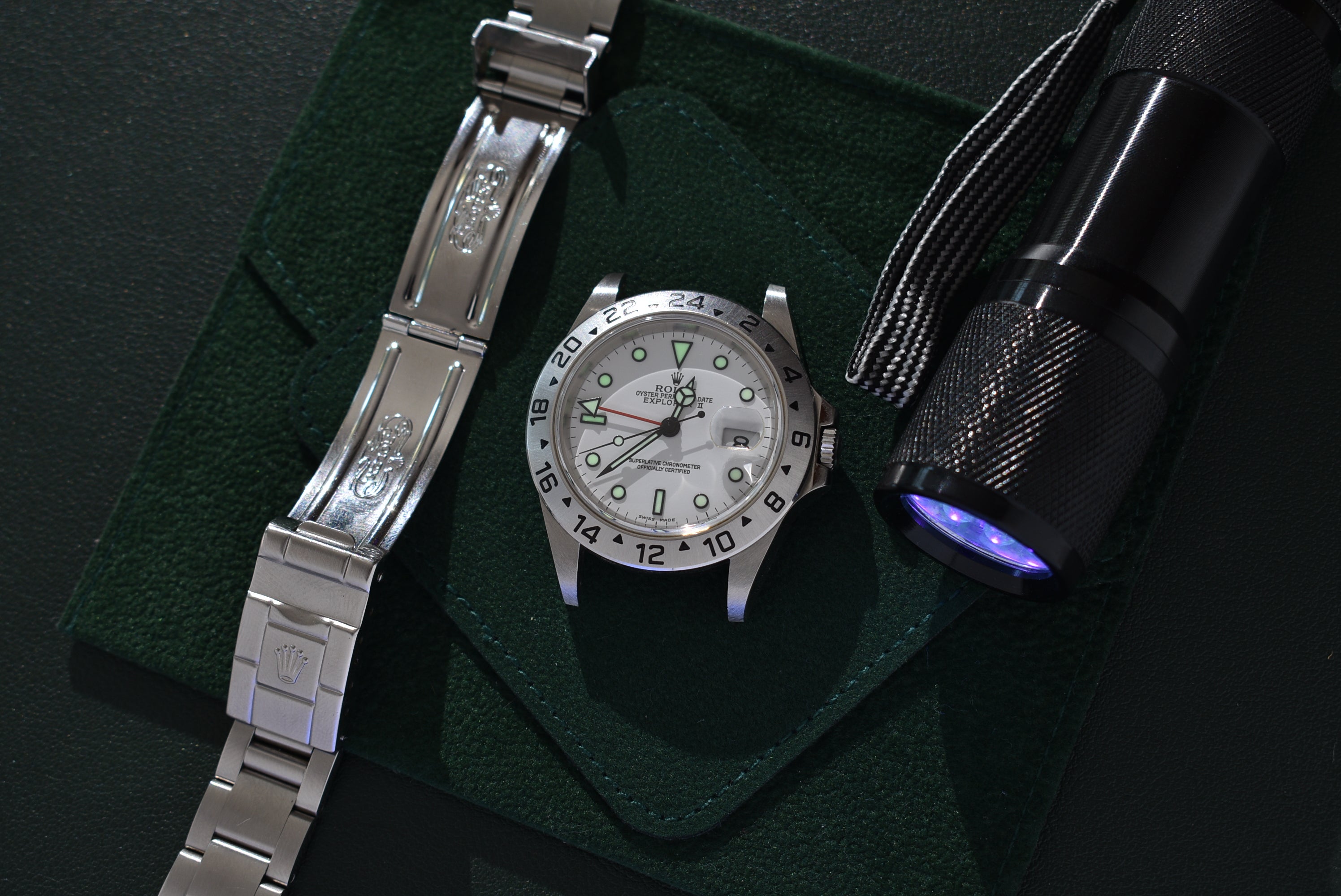 The Details
All our watches are scrutinized during inspection to make sure our descriptions are as accurate as possible.