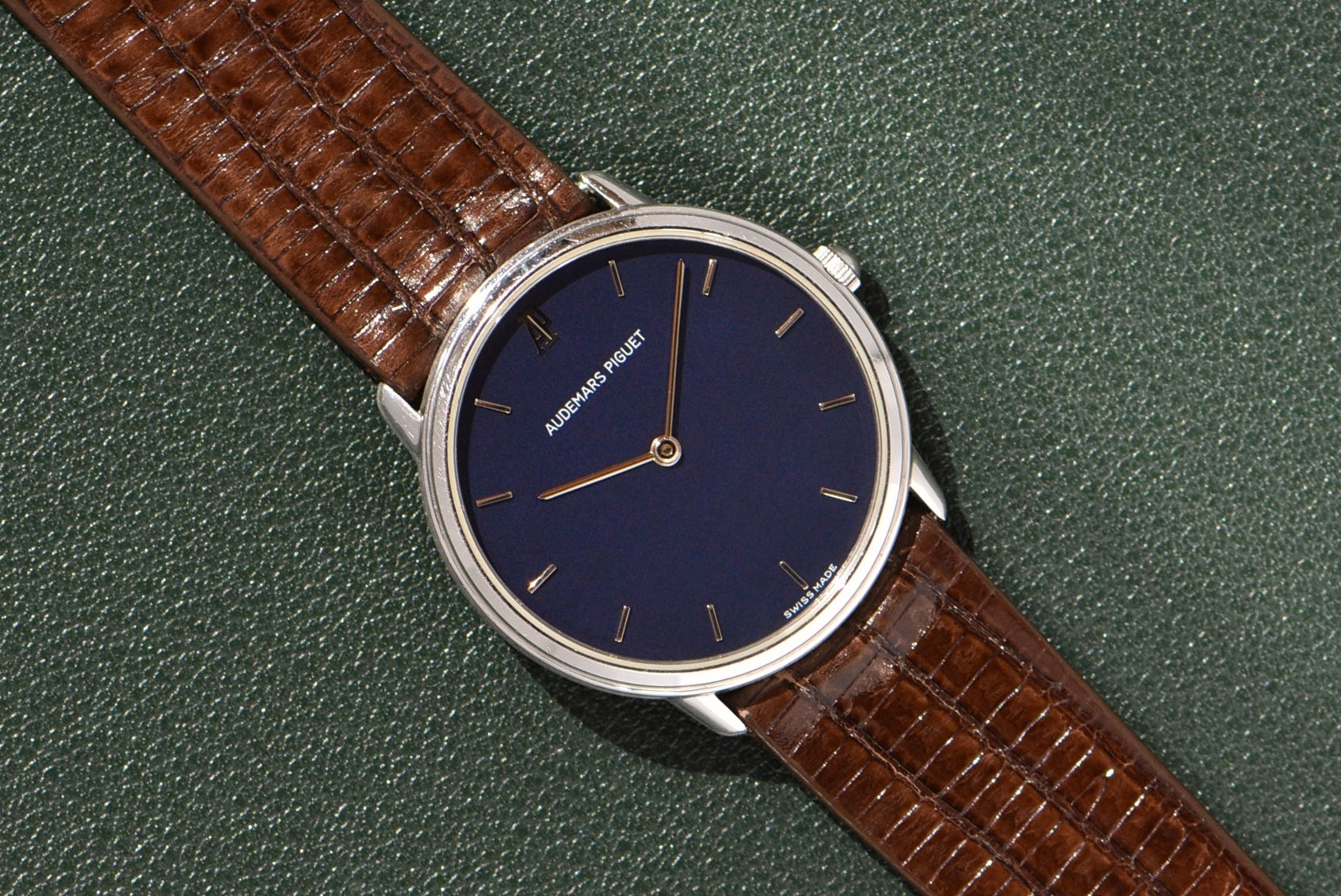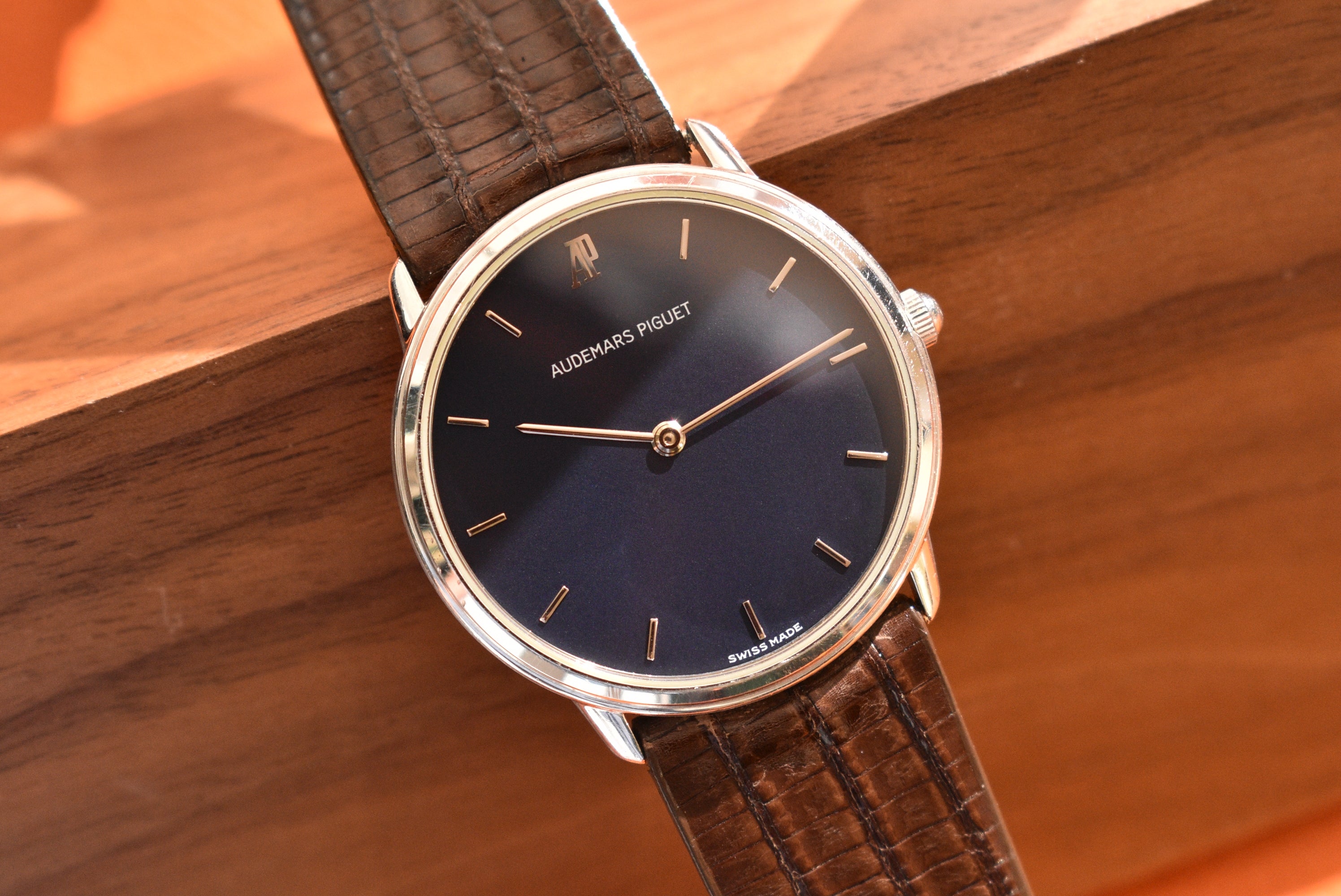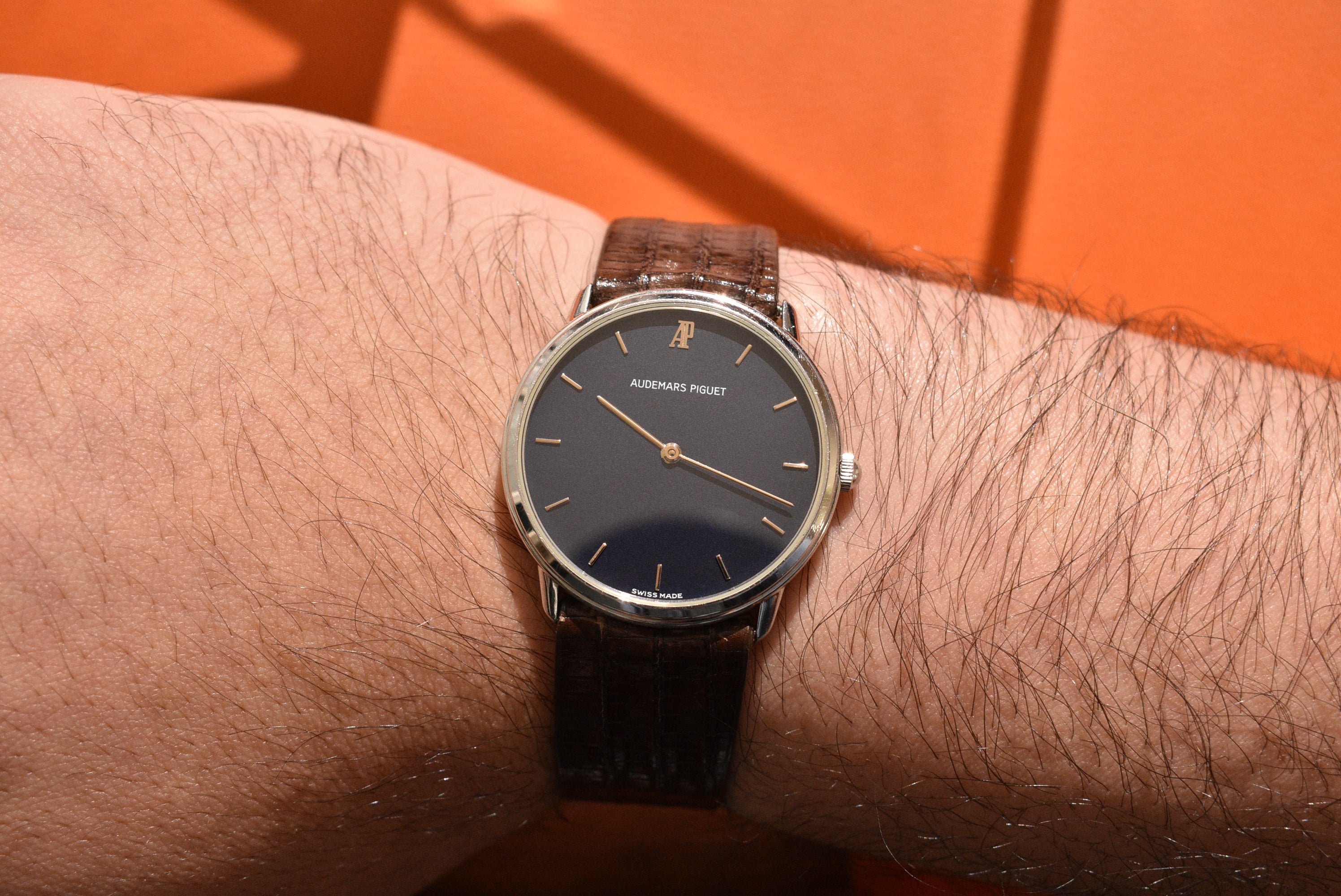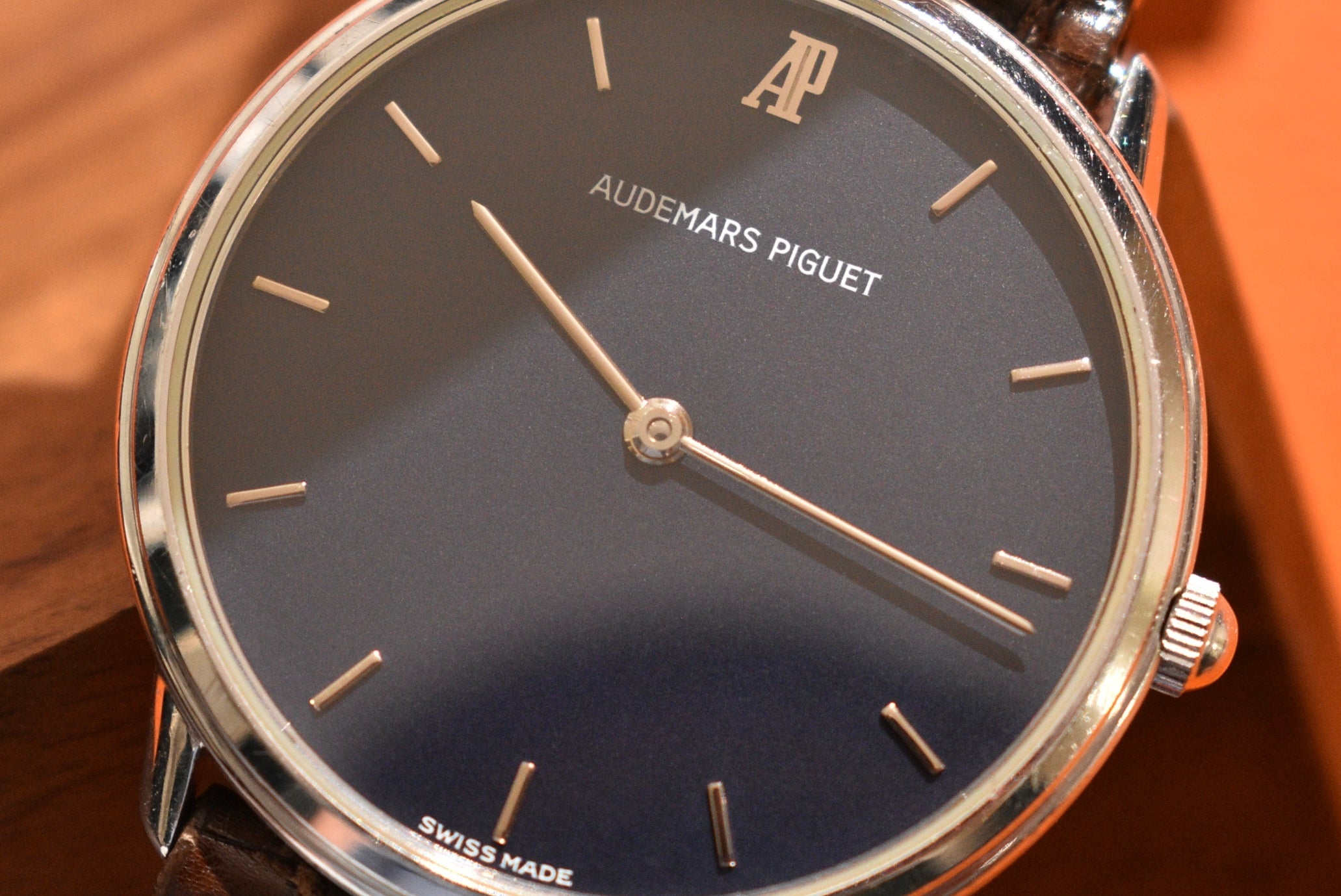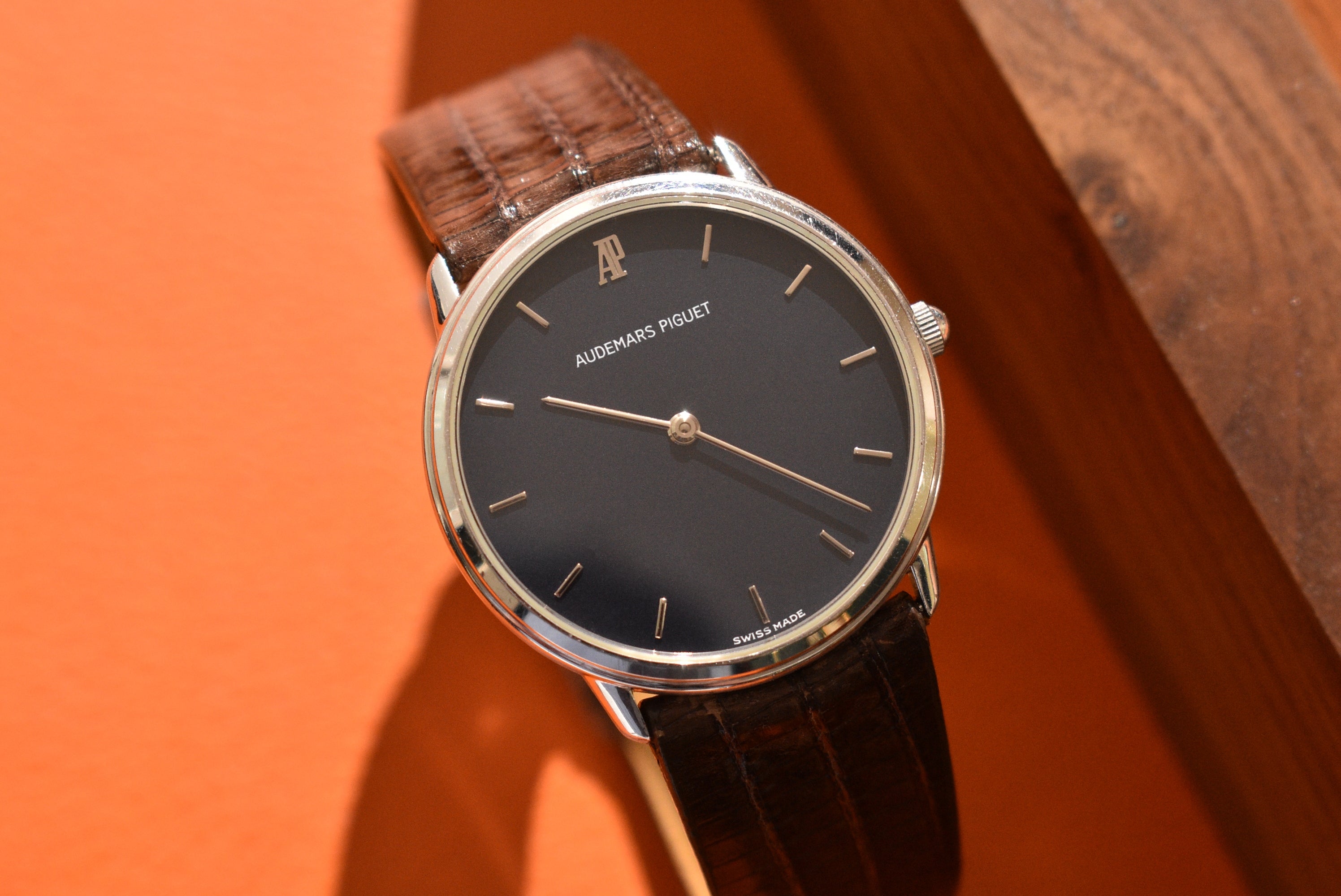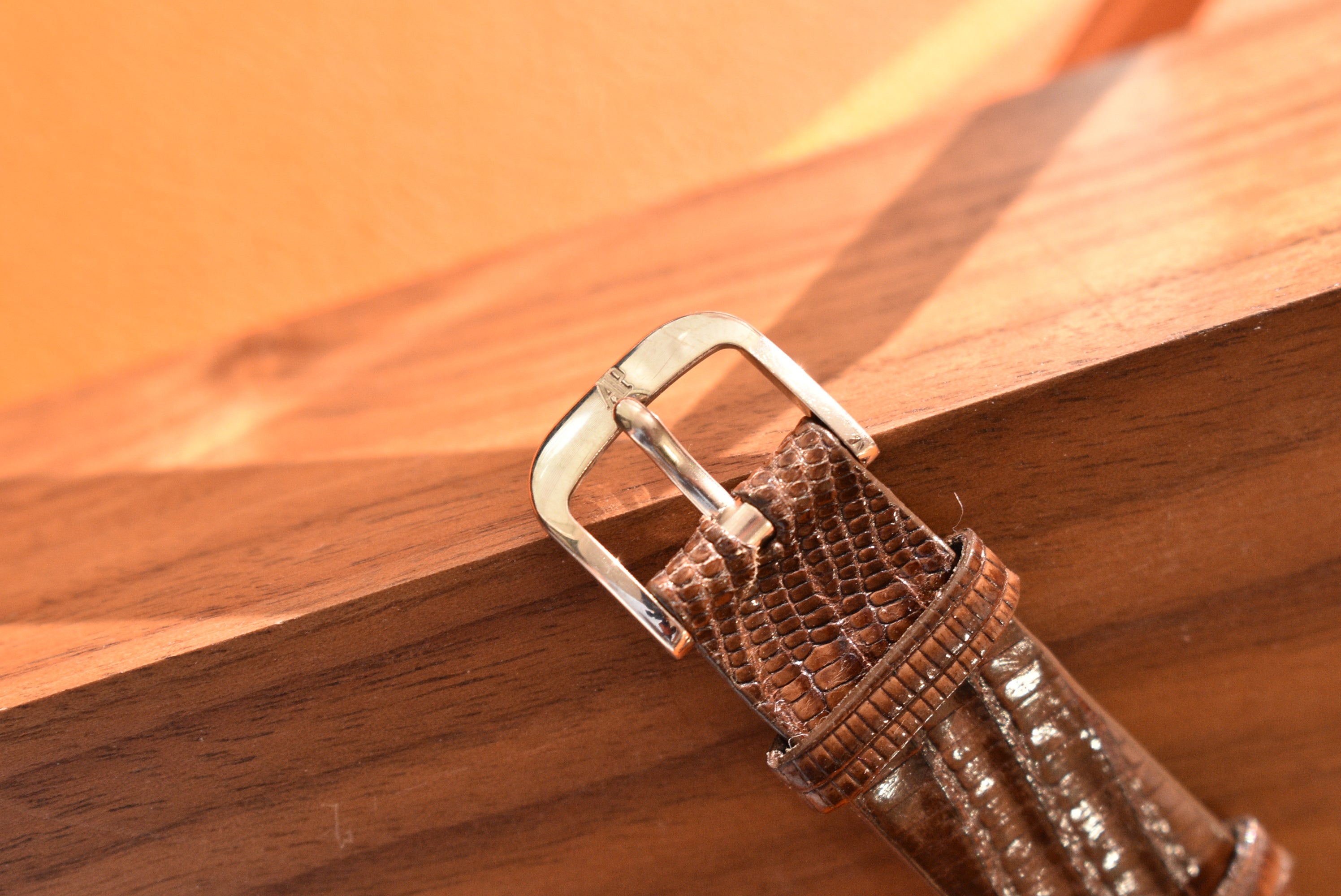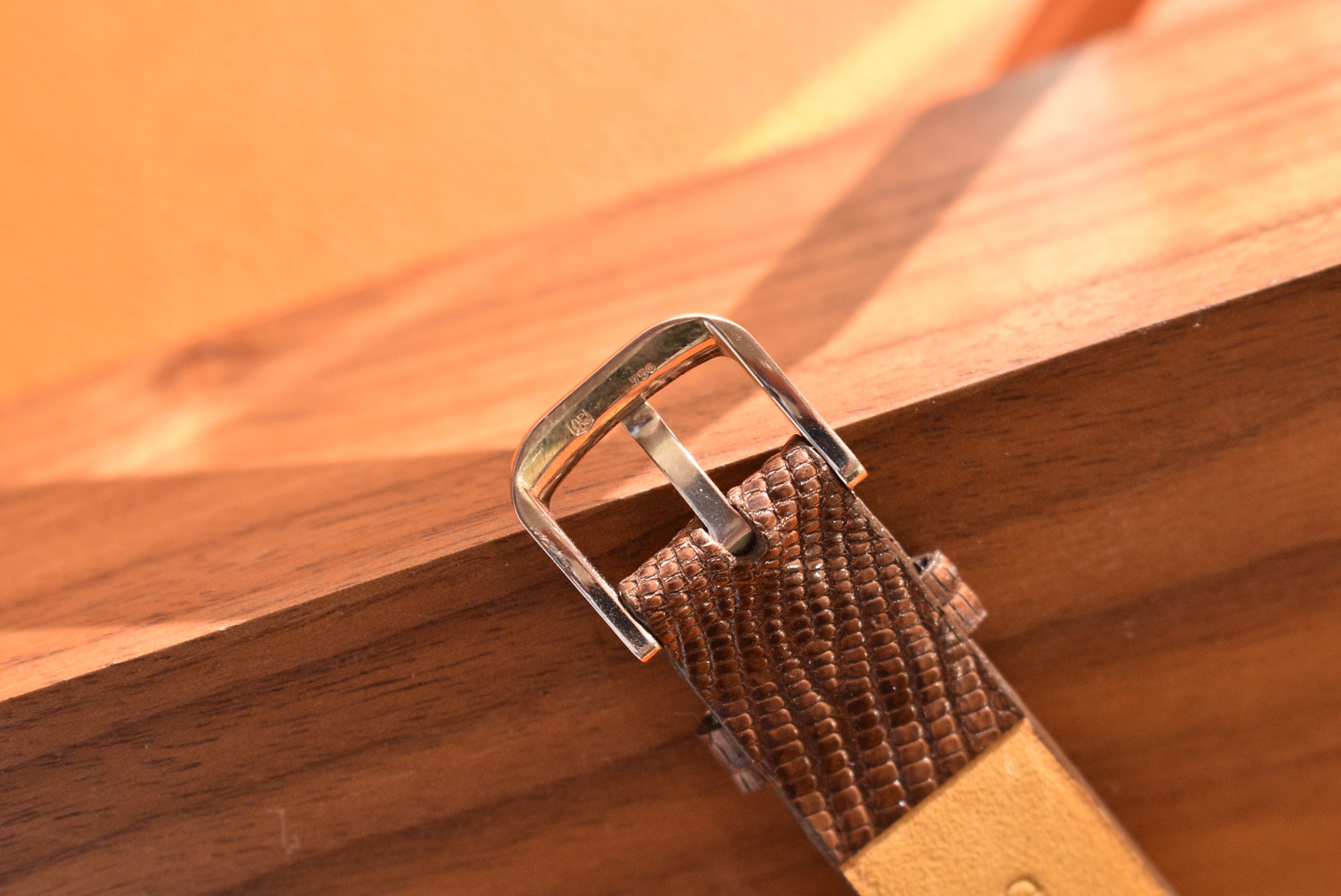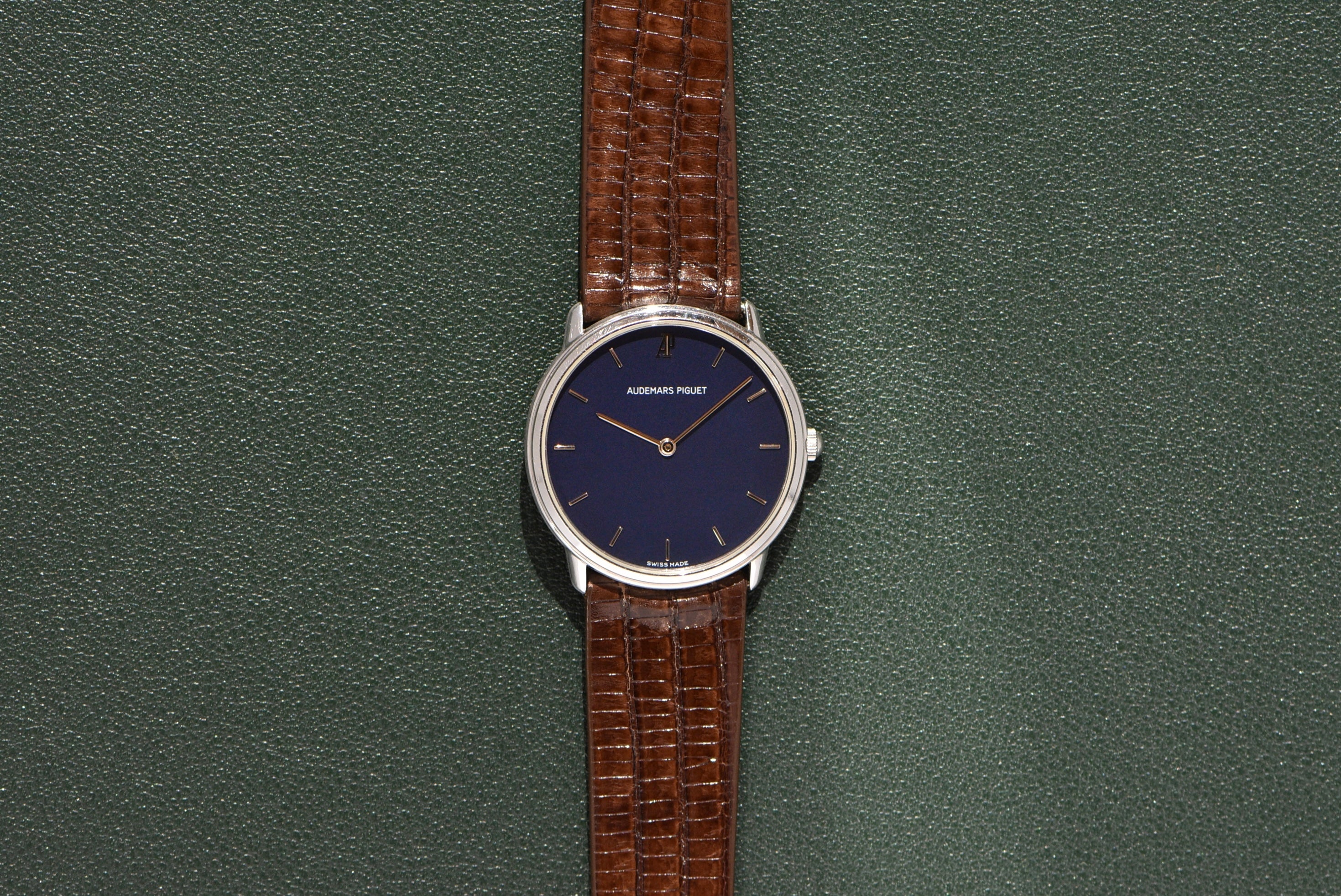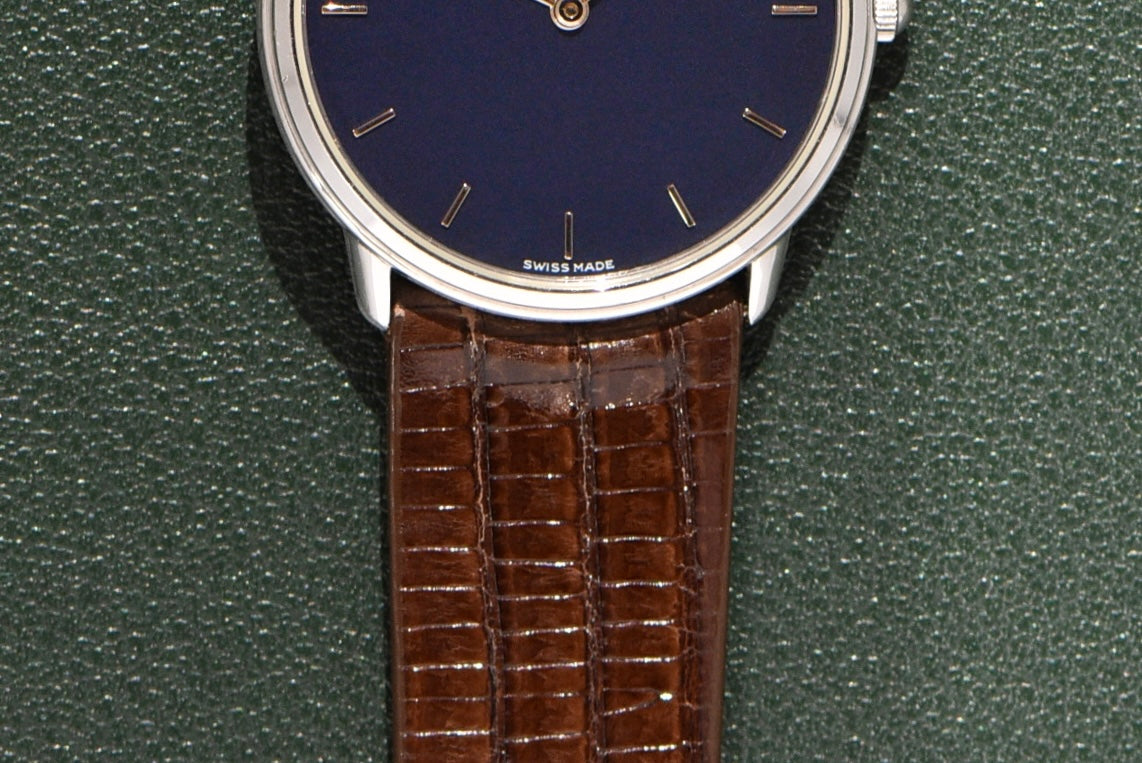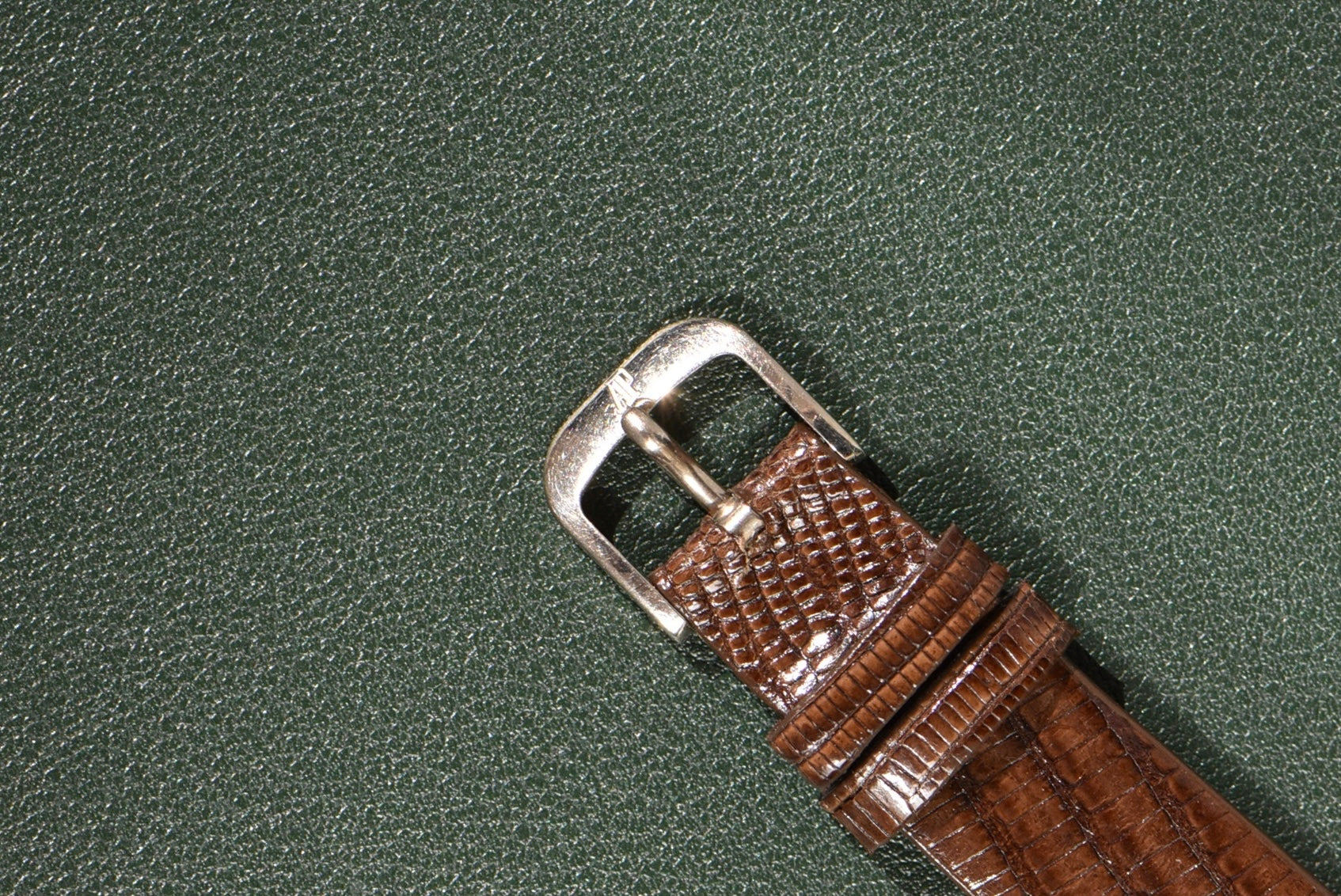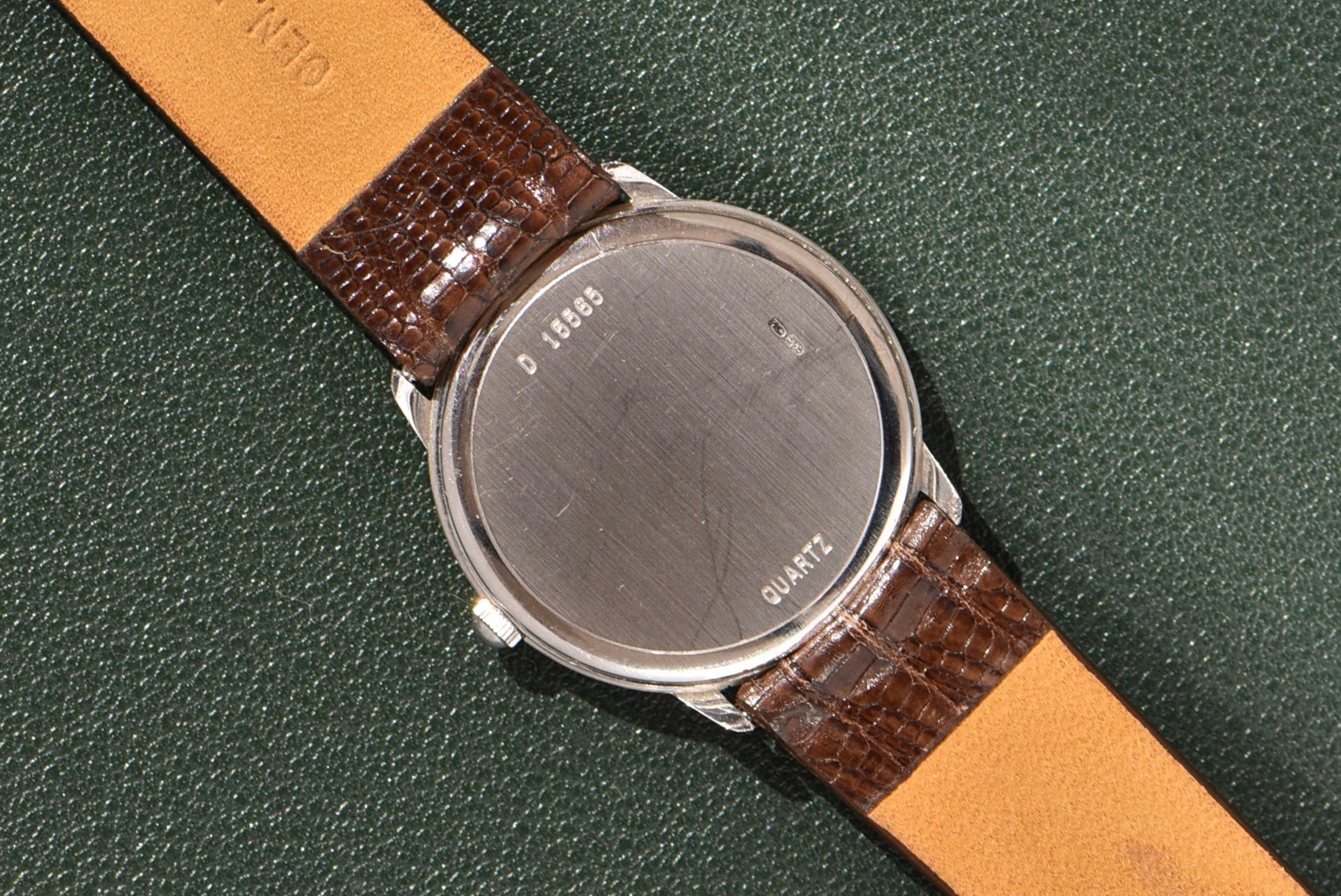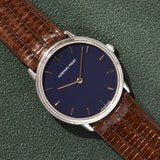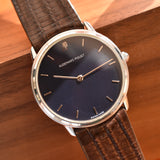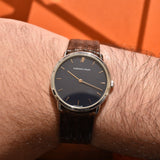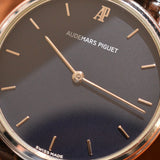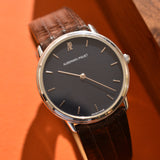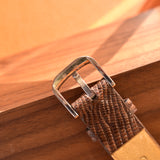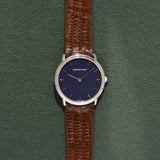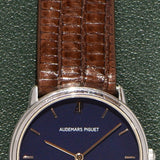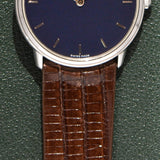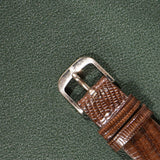 Audemars Piguet Classic Ultra Slim Blue
---
Condition Analysis
It's not every day you find an AP Calatrava. This white gold example comes with its original buckle. The watch is unpolished with a stepped stepped case. The dial is in great condition with a deep matte blue finish and skinny markers and hands.
 
Description
Year: Circa 1980s
Model: Calatrava 
Case Diameter: 32mm 
Lug to Lug: 35mm
Case: White gold  
Condition: 
No significant wear as seen
Dial: good condition 
Movement: Quartz 
Curator Thoughts
 A beautiful Dress watch is something everyone should have in their collection. Also known as a cocktail watch, a piece like this is meant to be small and thin, also solid gold for most examples. It doesn't get much better than owning a clean example of an Audemars Piguet for under $5000. This example is in great condition and comes with its original AP Buckle. The blue dial you see is actually very rare and bounces from shades of navy to black and purple.
Audemars Piguet Classic Ultra Slim Blue
Authenticity Guaranteed
All our watches are carefully inspected to insure the authenticity of the watch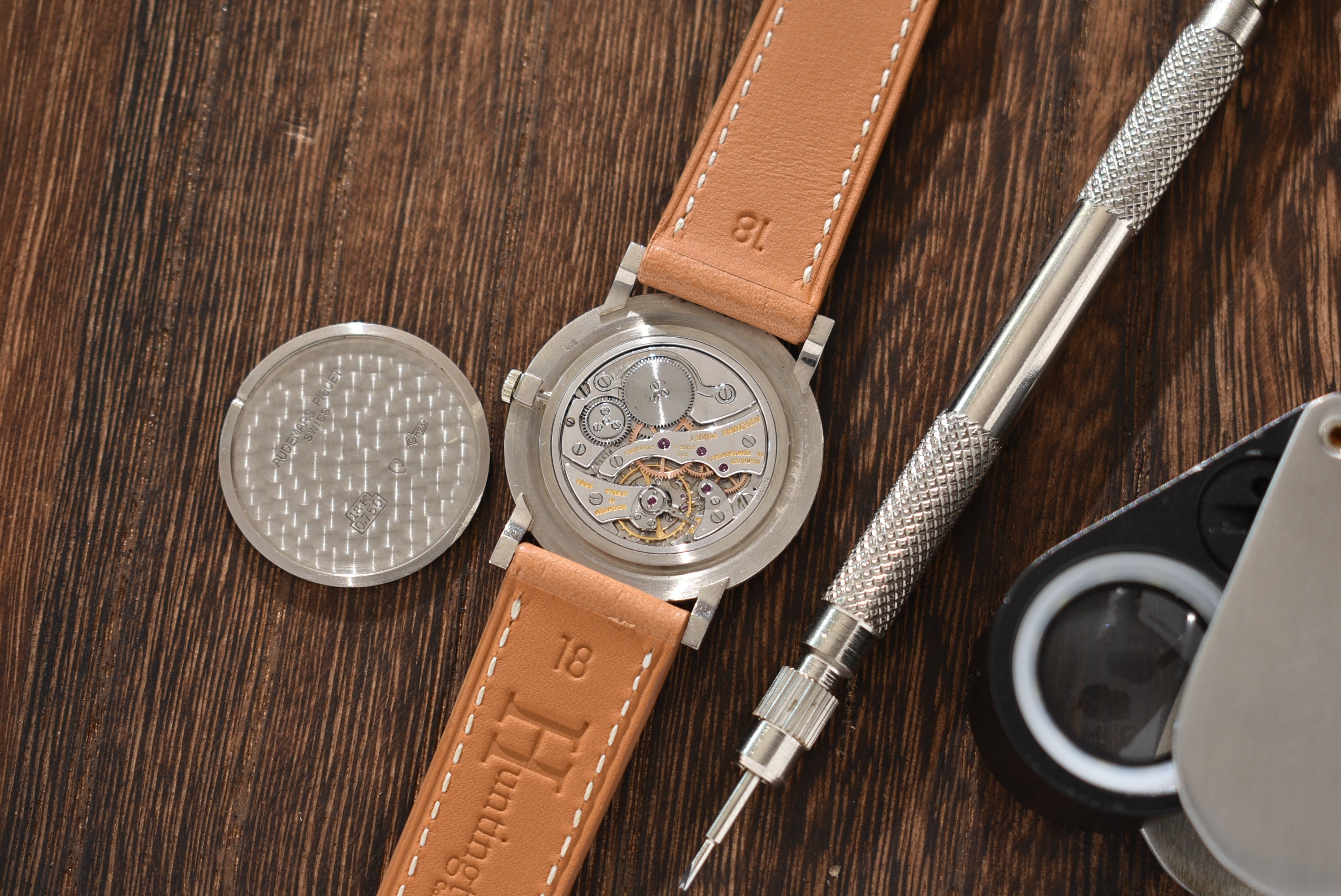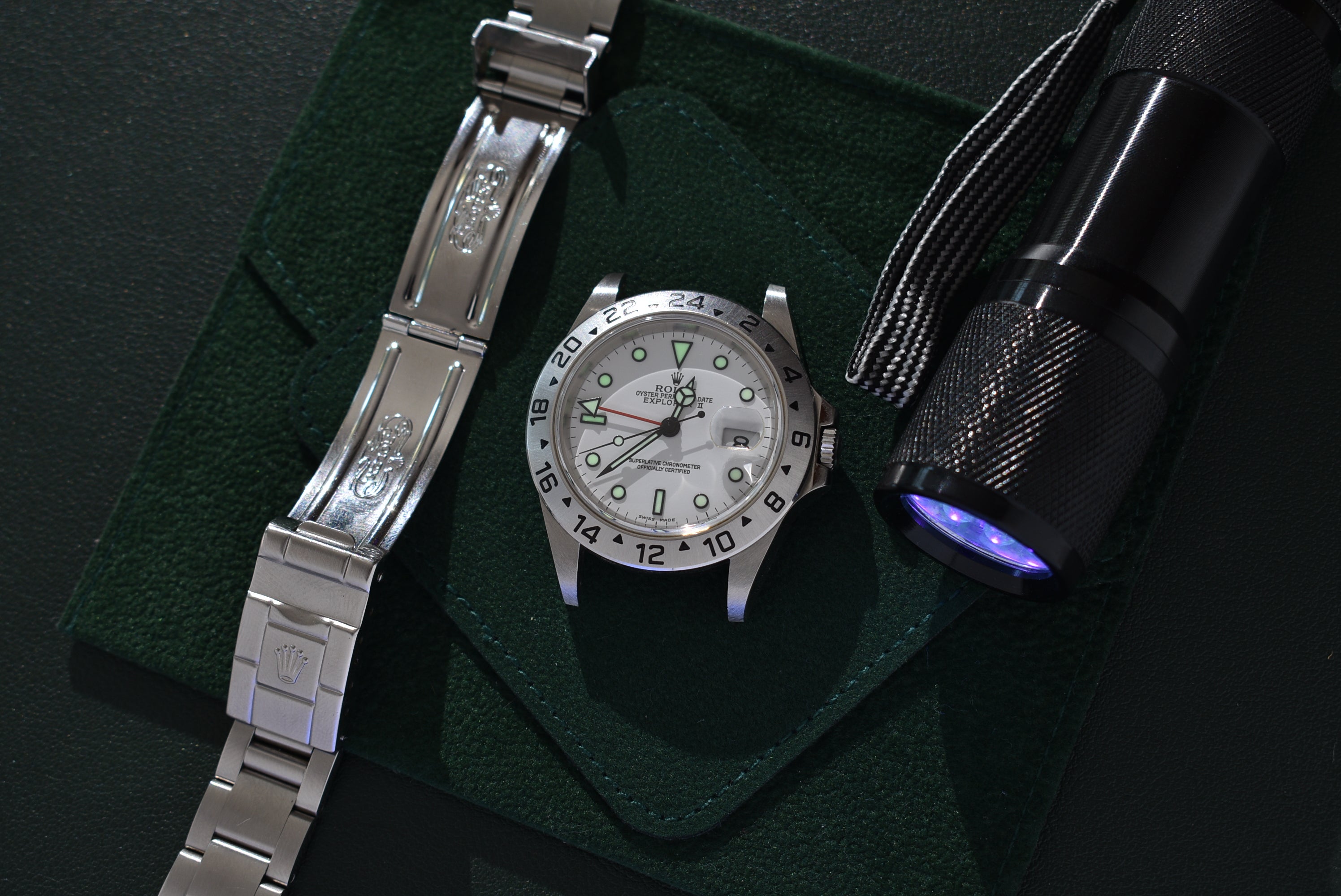 The Details
All our watches are scrutinized during inspection to make sure our descriptions are as accurate as possible.