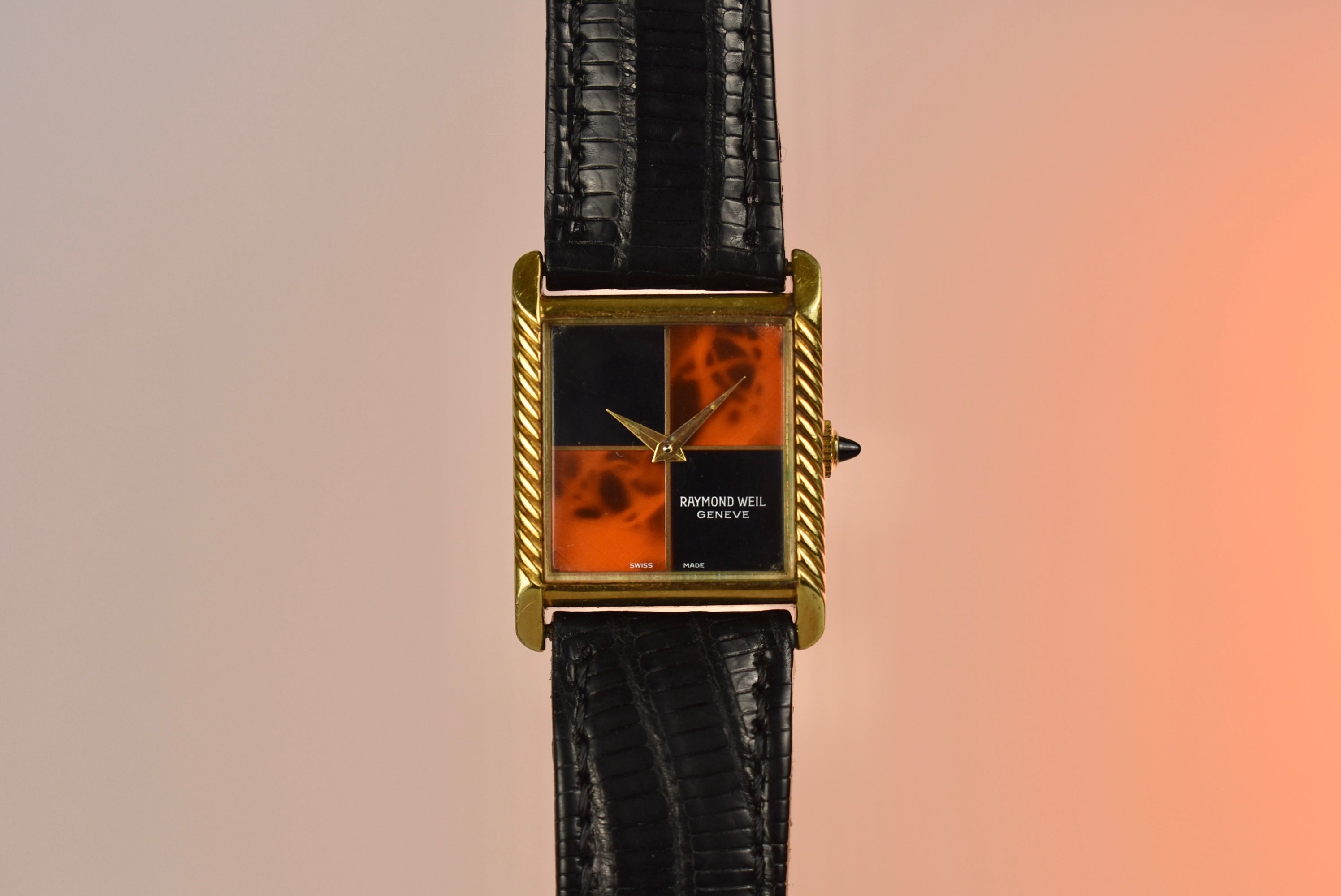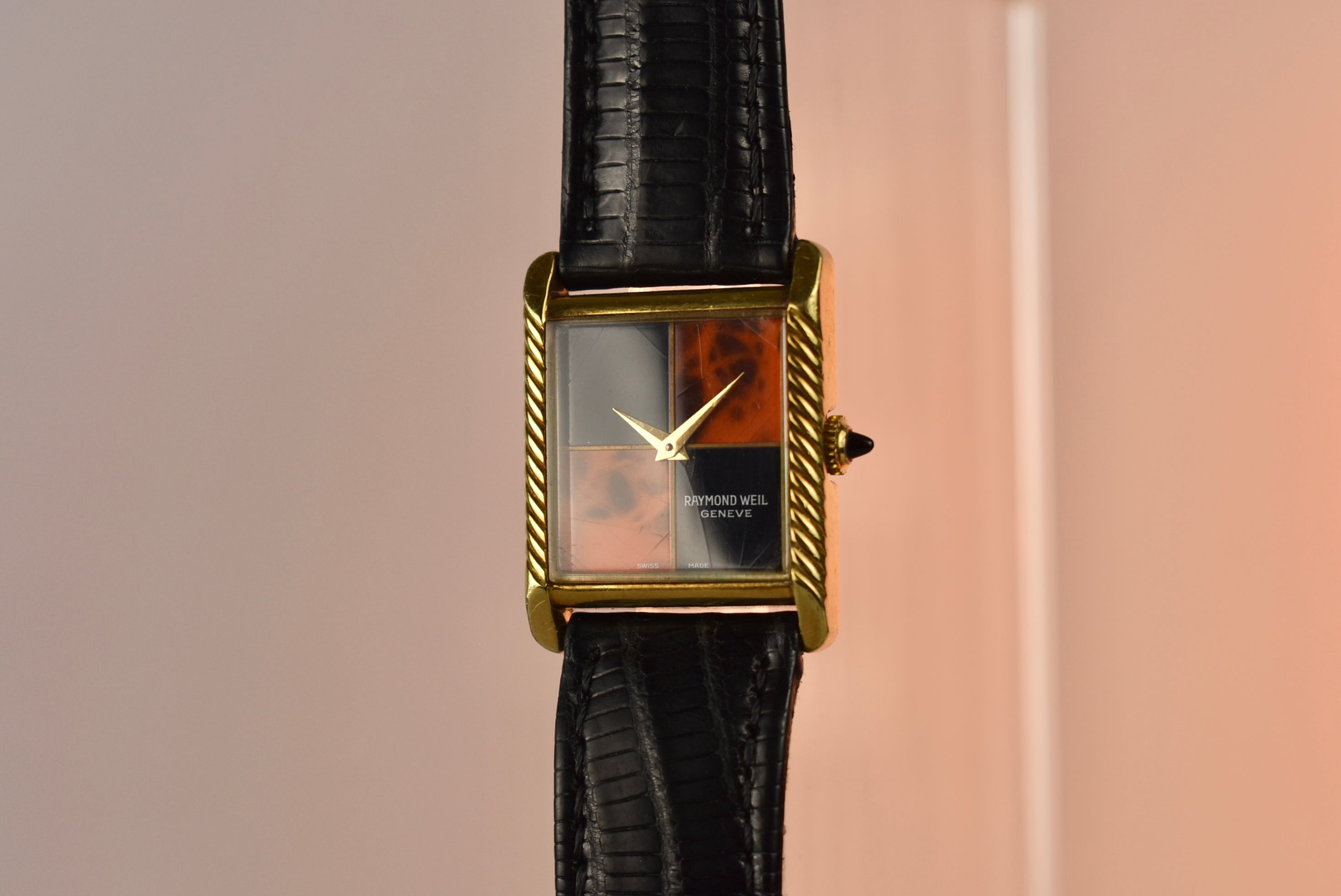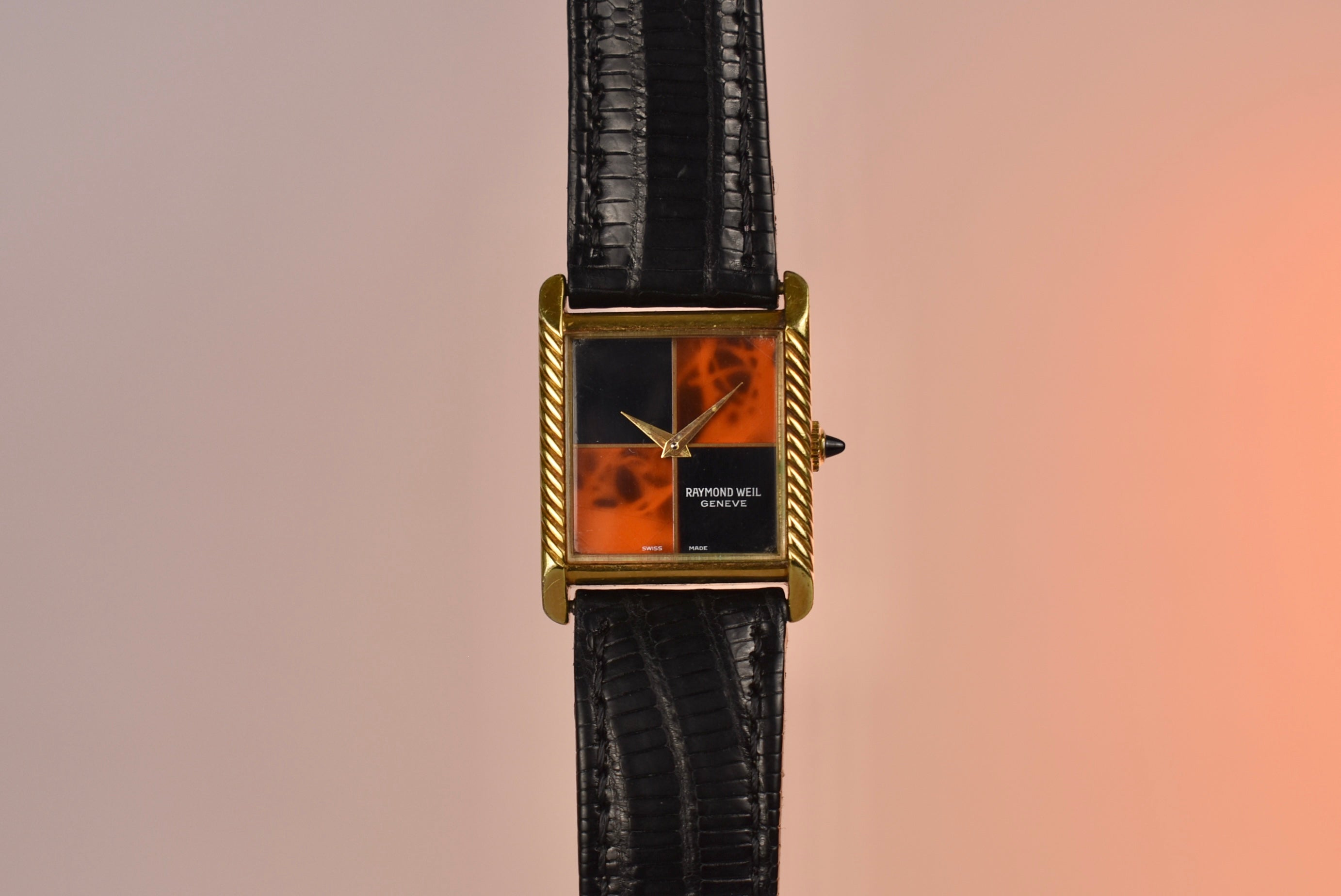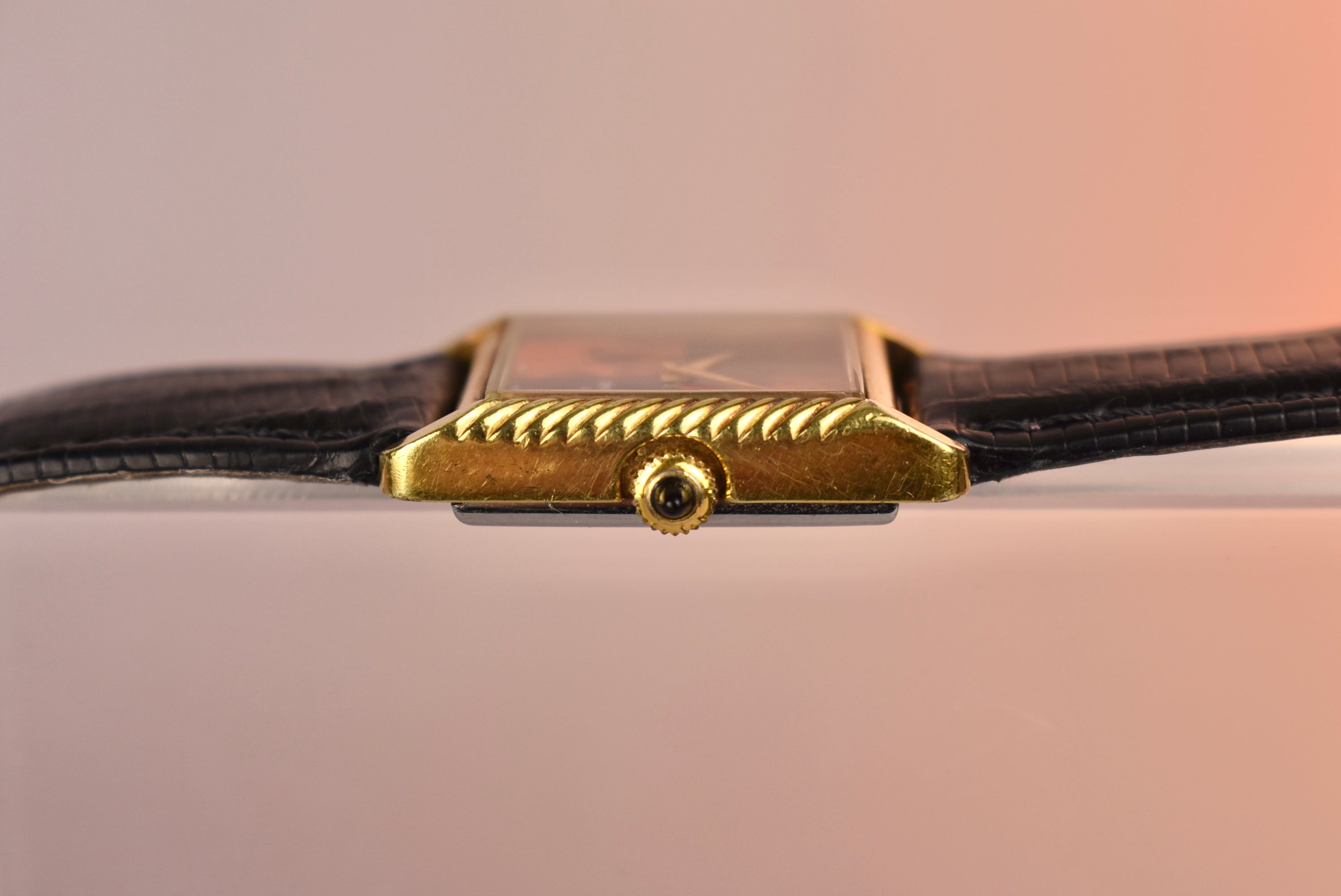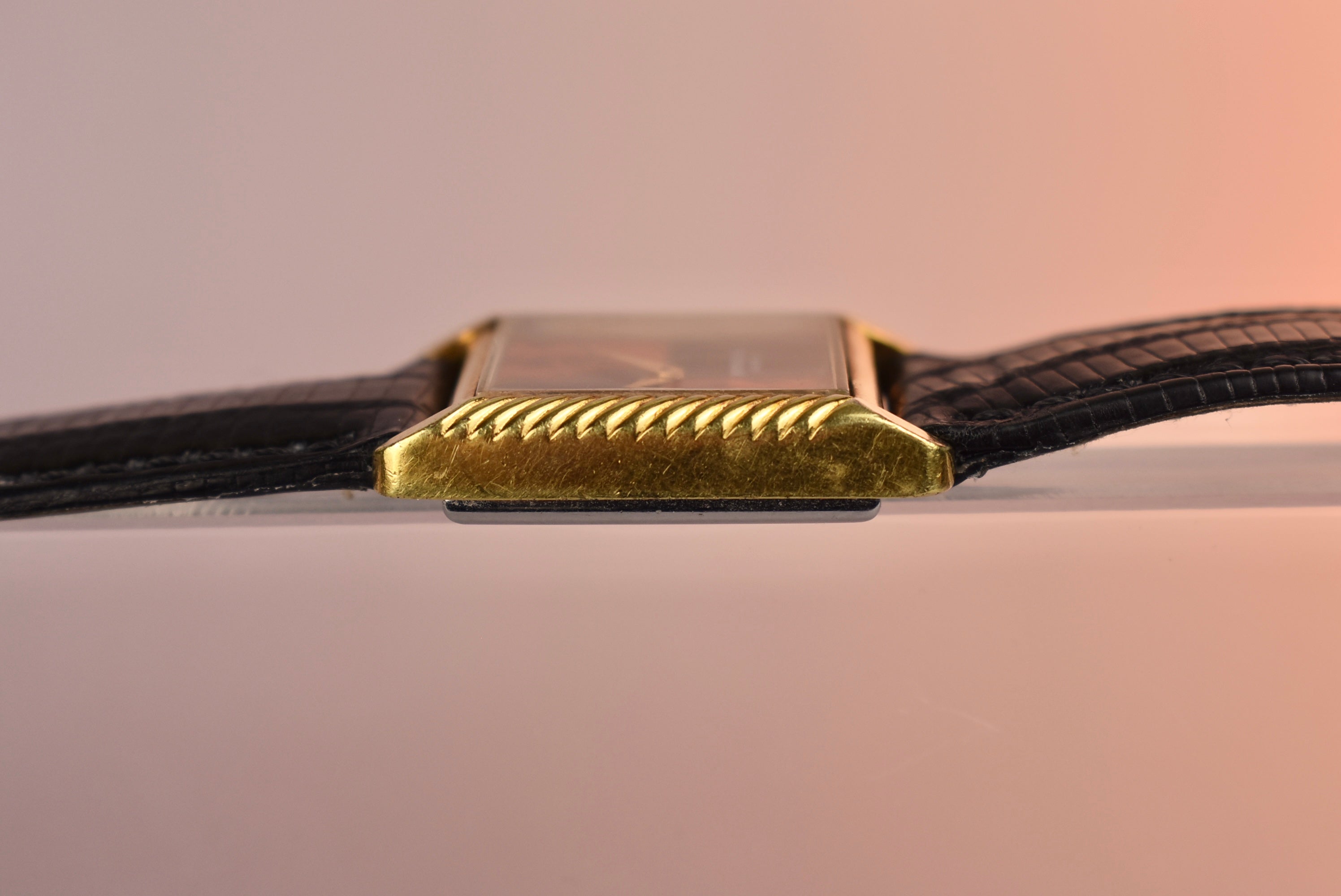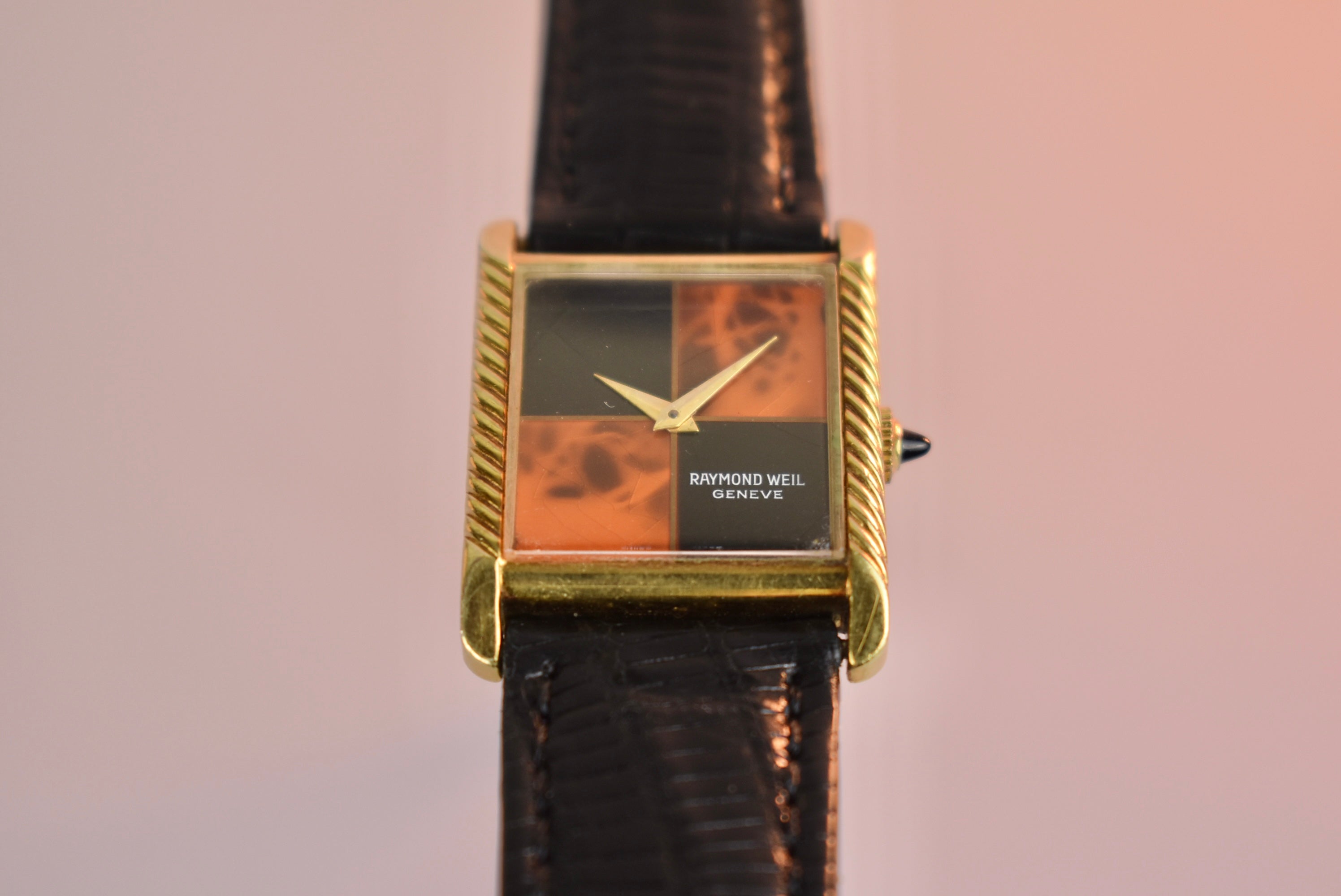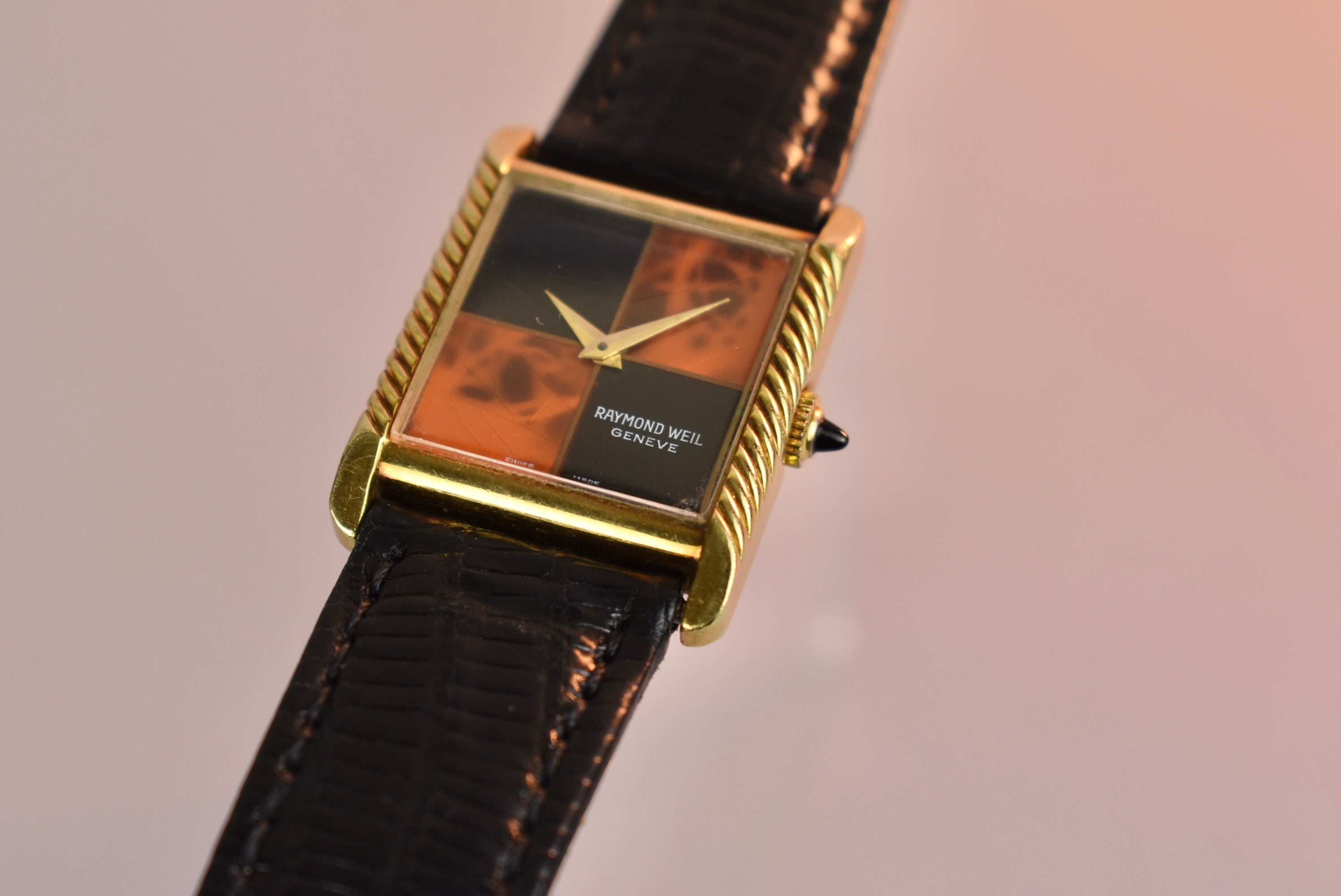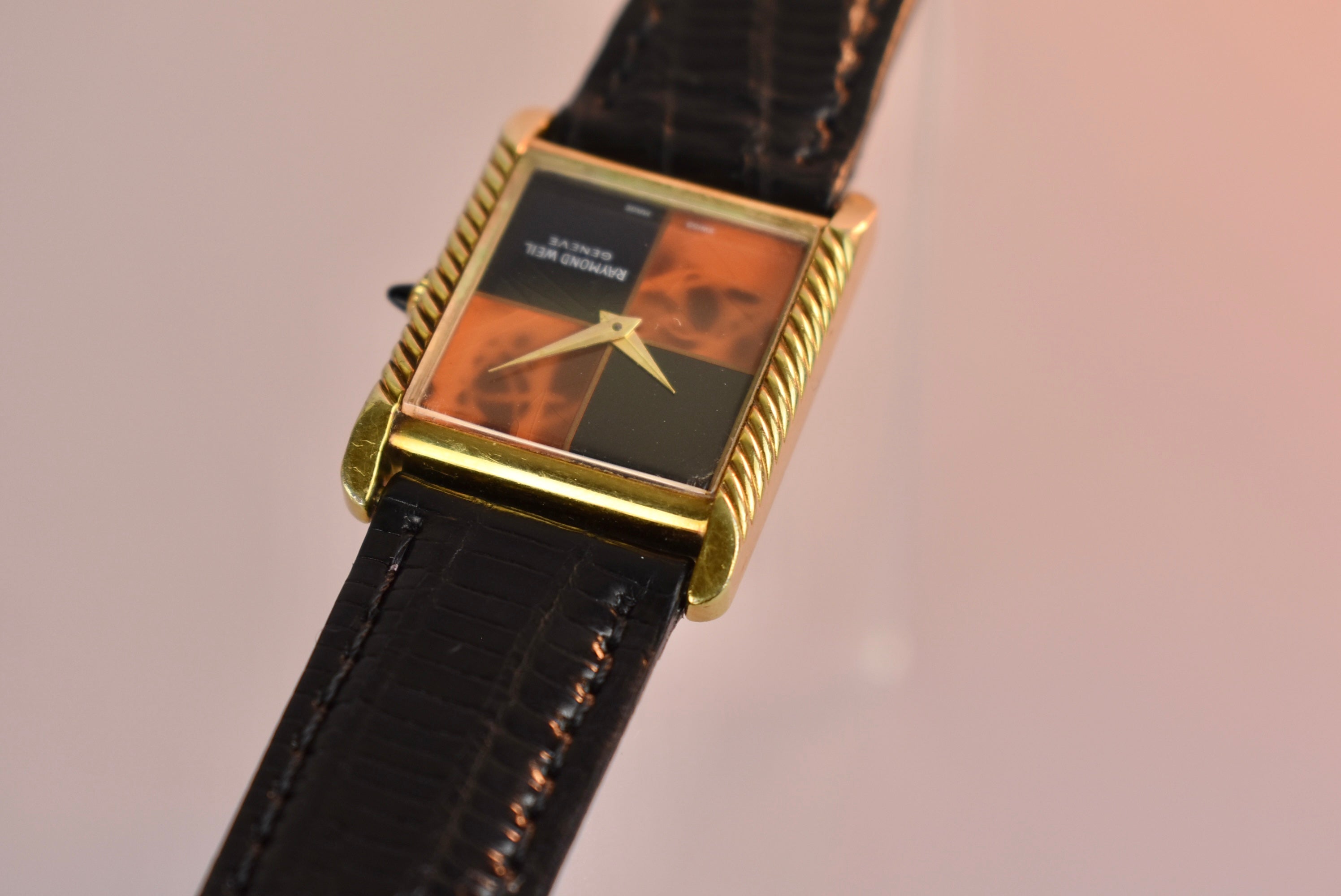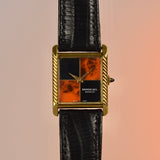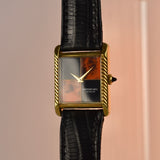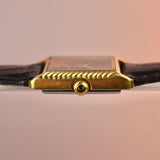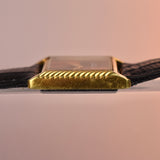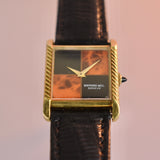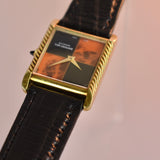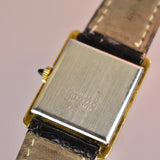 1980s Raymond Weil Tank Spiral Case
---
A very rare piece by Raymond Weil. A stunning dial with a flame like pattern in each corner. A Cartier Tank is a watch many of us love but sometimes it's hard spending that much on a watch. This becomes one of the coolest alternatives that'll scratch that itch and is even better then some Cartier tanks that are triple the price. Featuring a stunning spiral case and rare dial with its spider patina, you can't beat it! 
Year: Circa 1980s
Model: 651
Case Diameter: 23.5mm
Lug to Lug: 30.5mm
Case: Good Plated Stainless steel
Condition: No significant wear as seen
Dial: Great condition 
Movement: Manual winding
1980s Raymond Weil Tank Spiral Case
Authenticity Guaranteed
All our watches are carefully inspected to insure the authenticity of the watch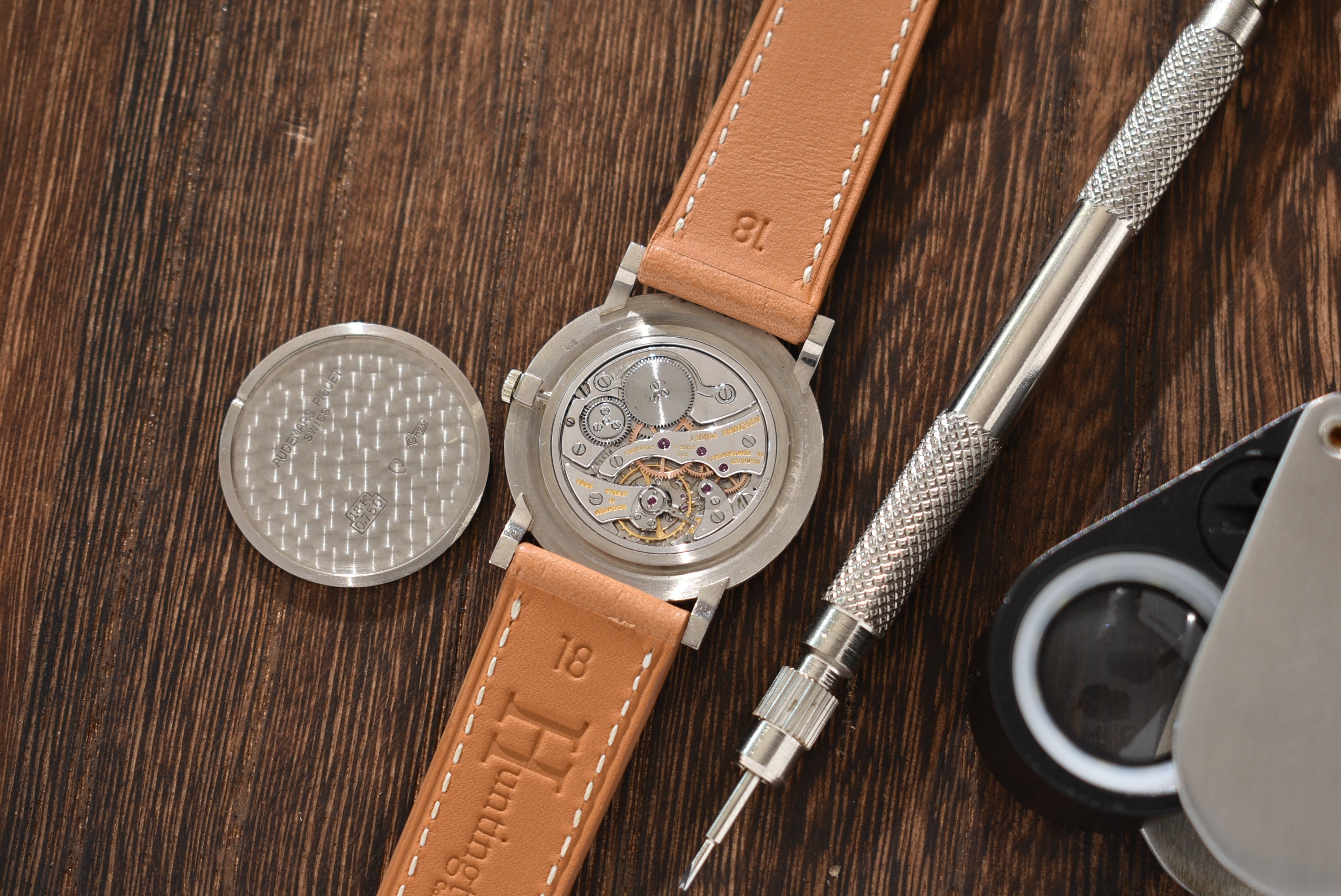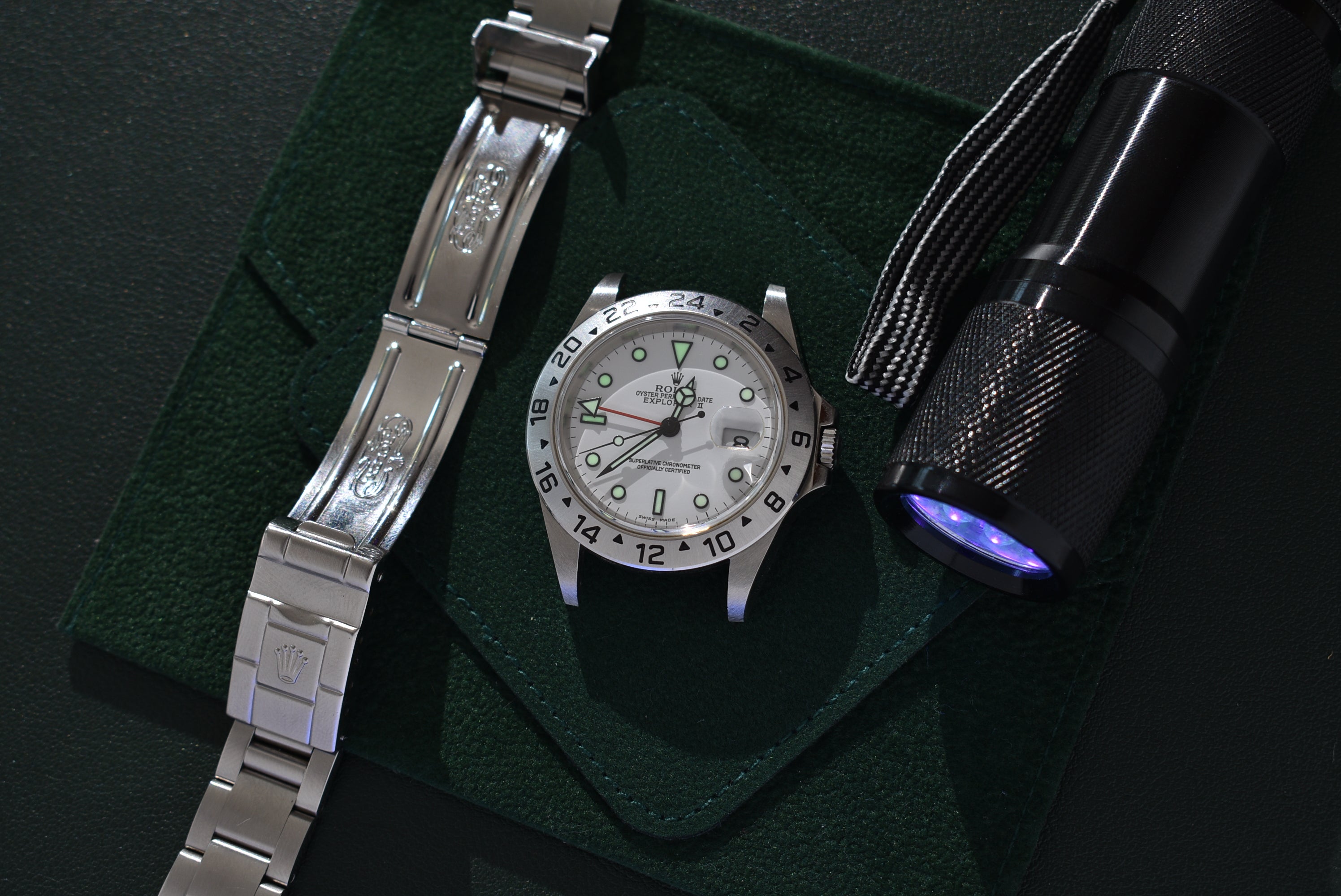 The Details
All our watches are scrutinized during inspection to make sure our descriptions are as accurate as possible.