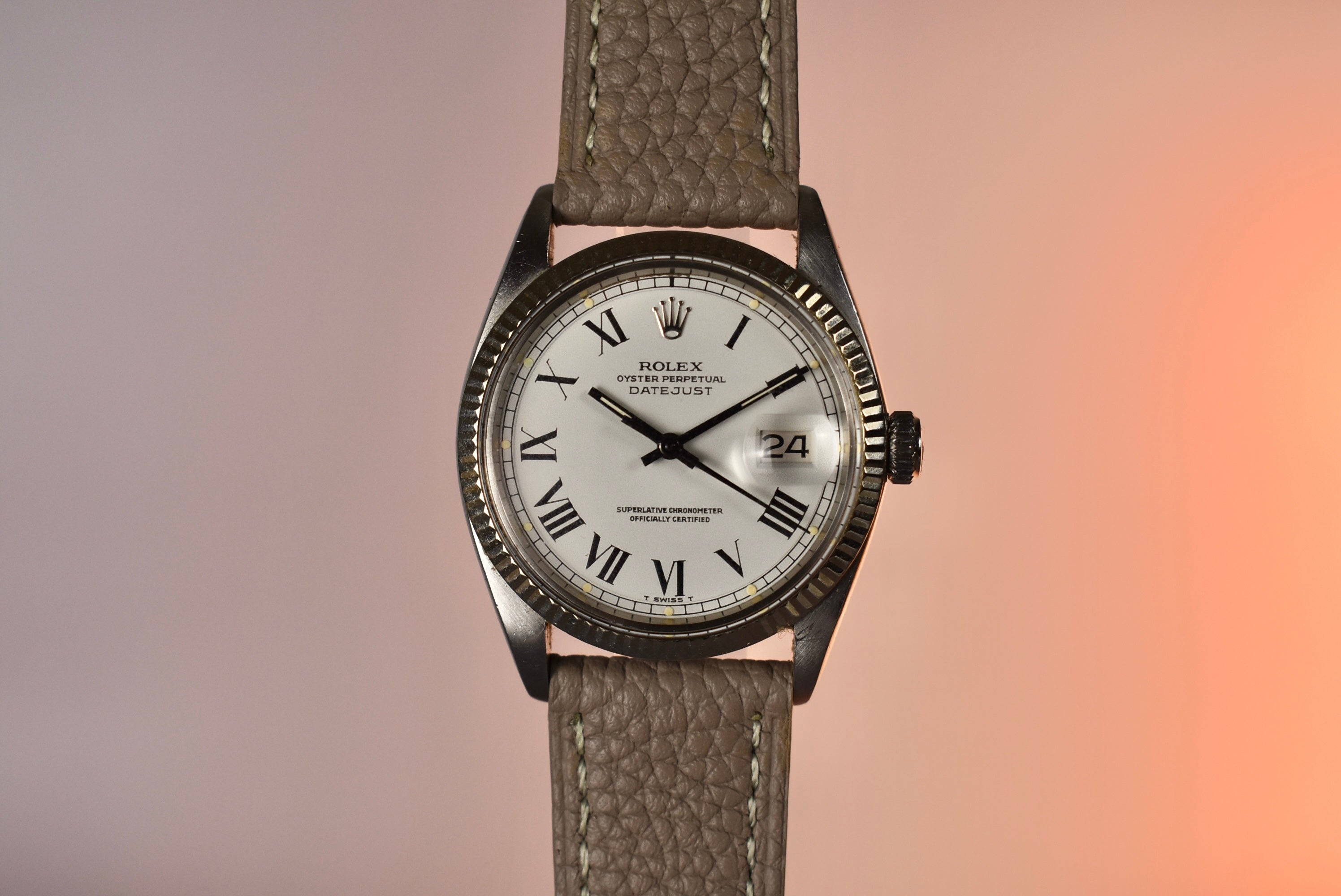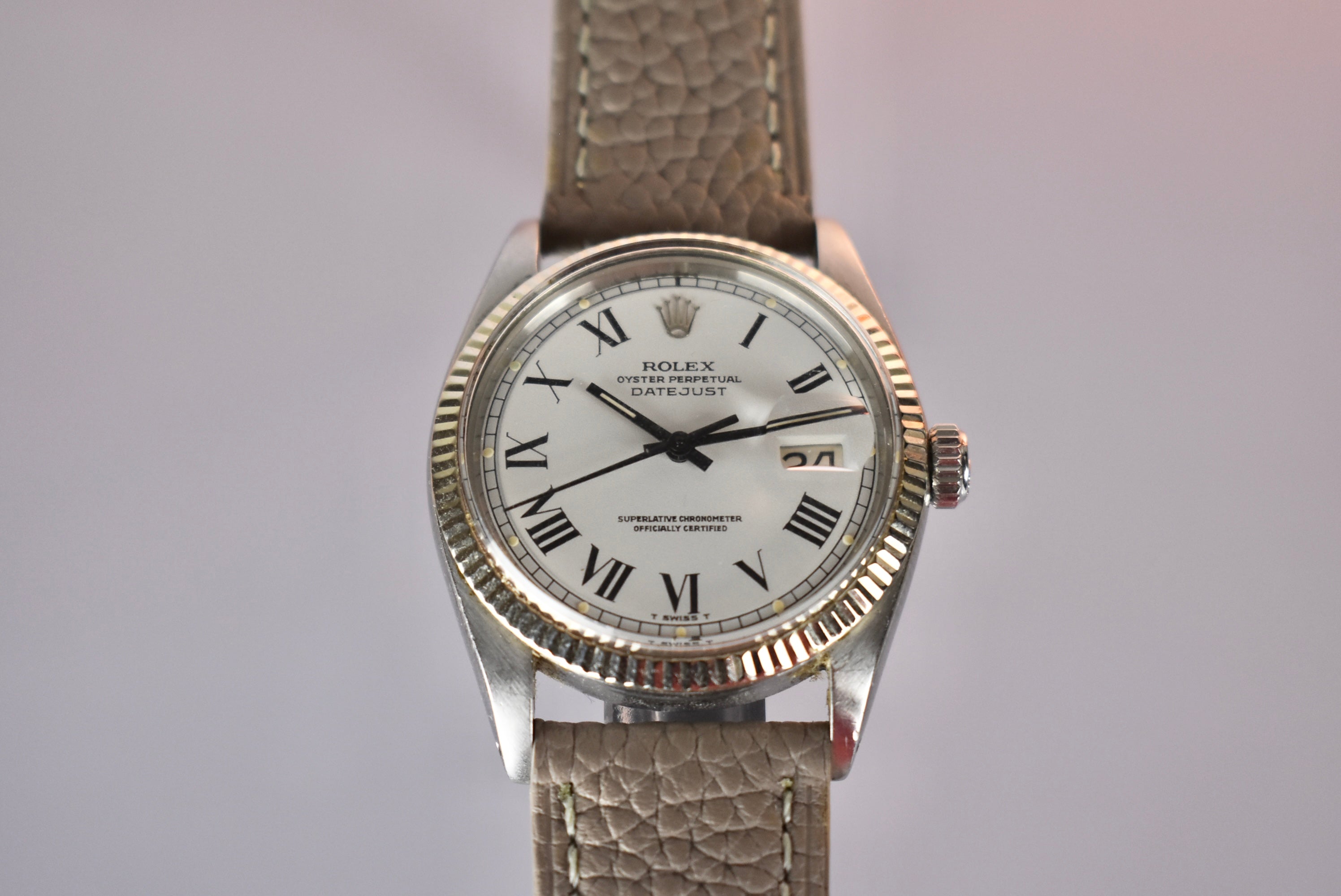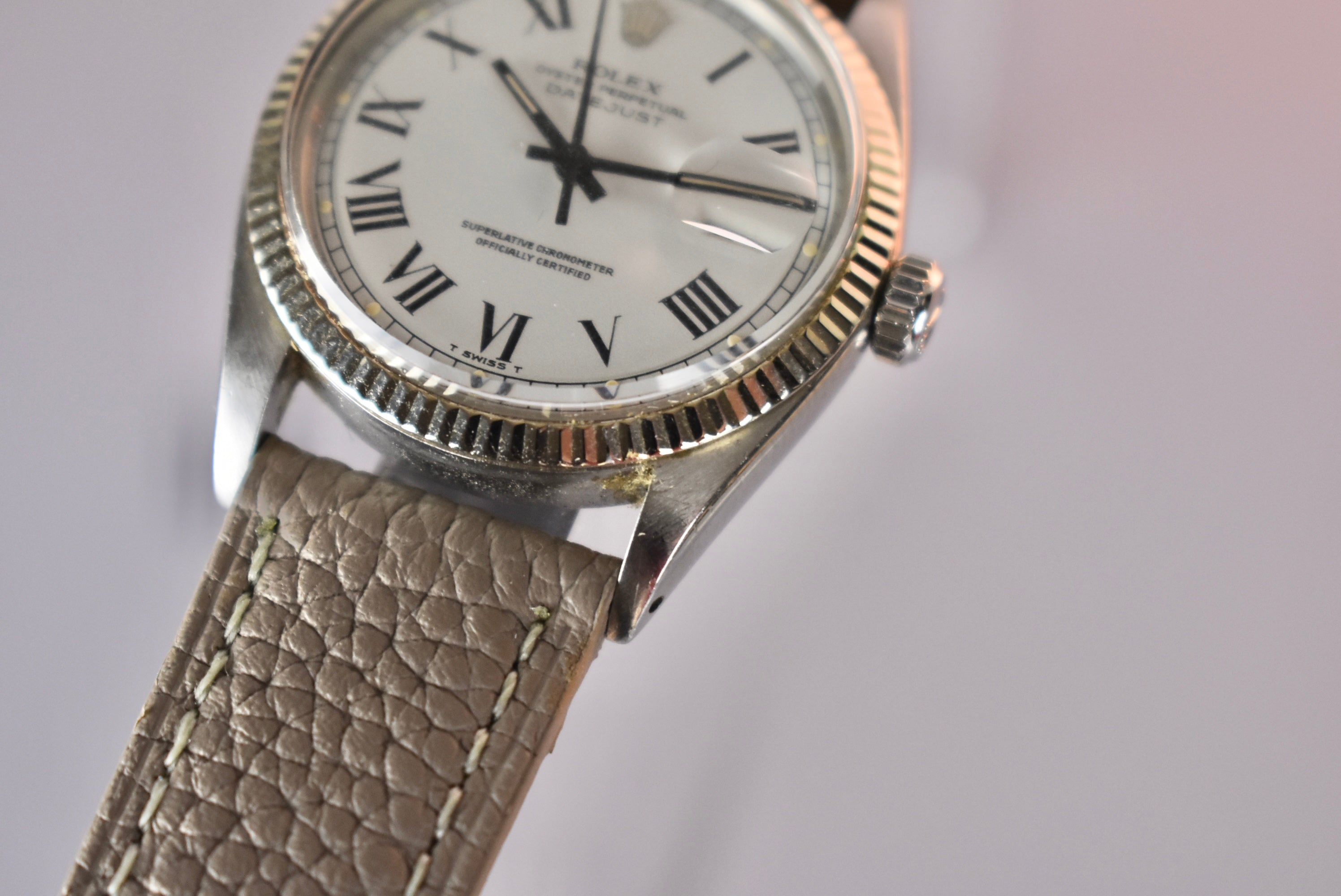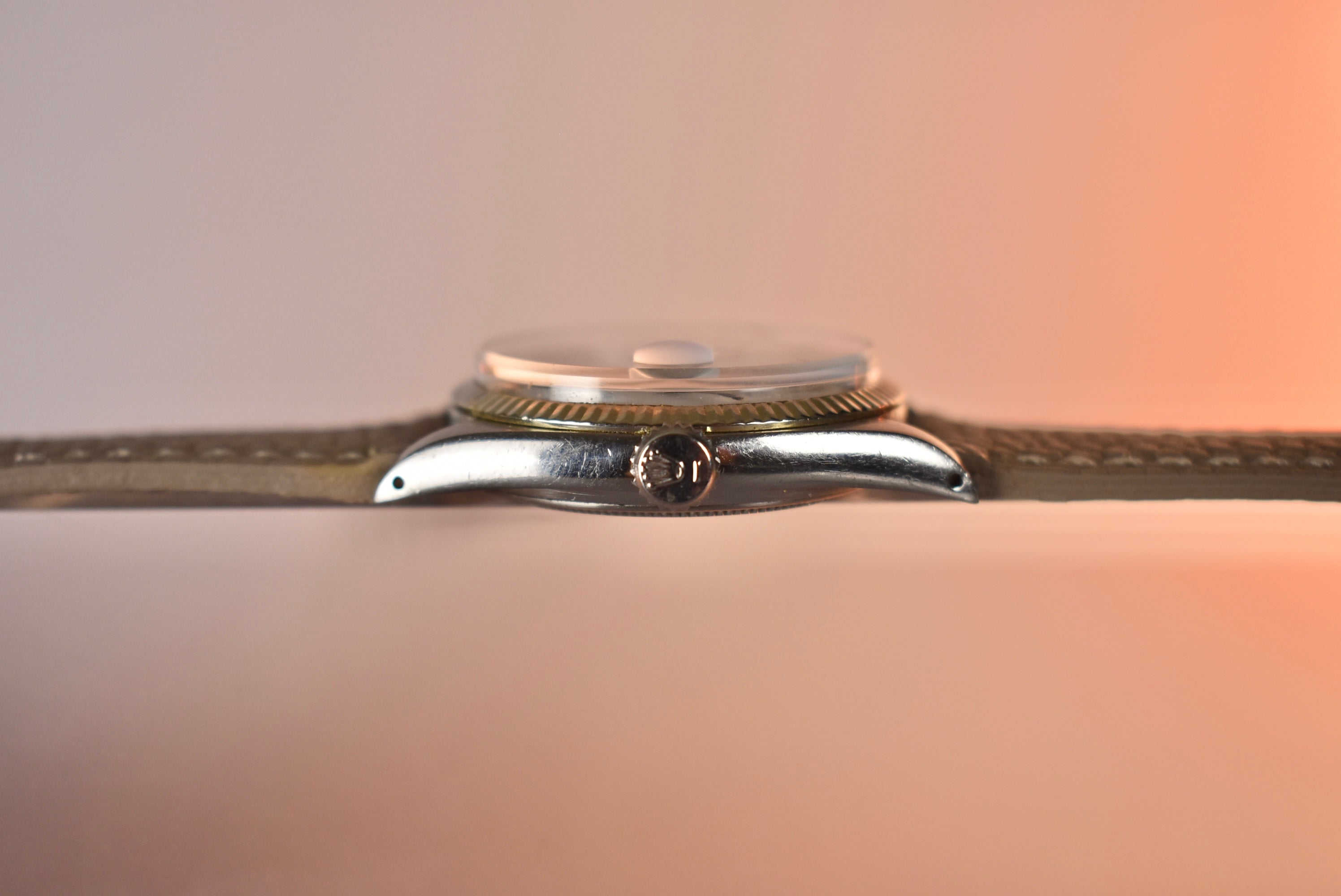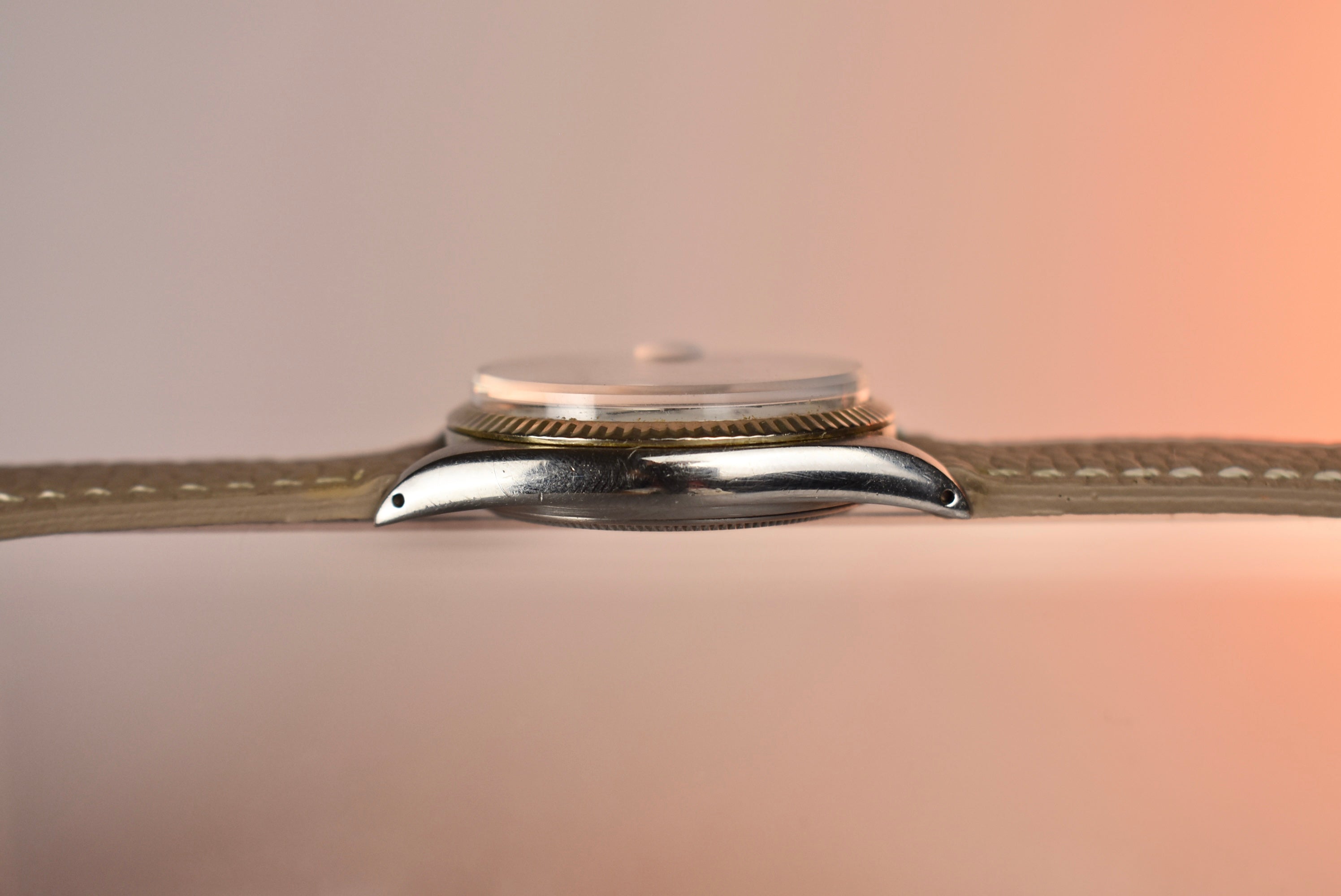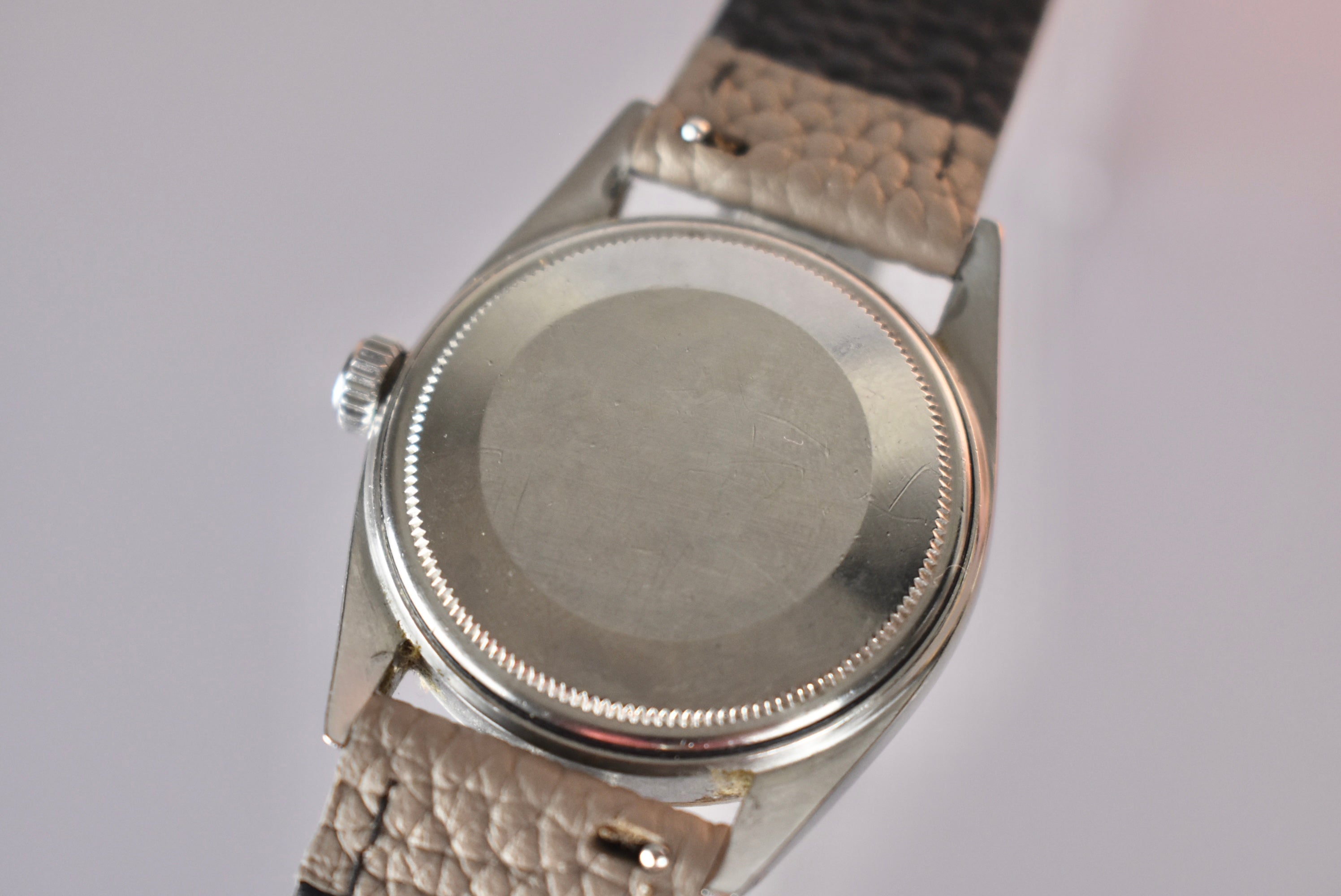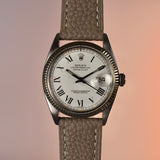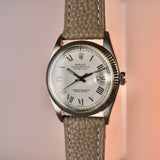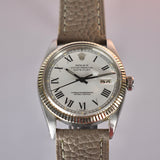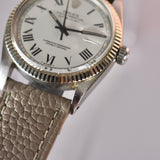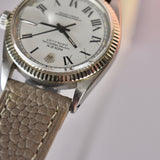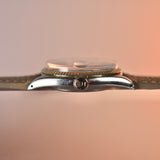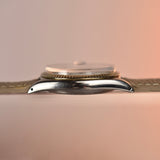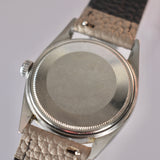 Copy of Rolex Datejust 1601 Buckley Roman Dial
---
Made famous by John Buckley, these big roman dial Datejusts have become quite rare. This example, being a four digit, features a pie pan white dial with black markers. The lume on the dial has gained a very even patina, while the hands have similar lume, also.
The dial is very crisp and looks great on its jubilee or swapped for really any color strap.  
Year: 1963
Model: Datejust 1601 
Case Diameter: 36mm 
Lug to Lug: 44mm
Case: Stainless steel 
Condition: No significant wear as seen
Dial: Great condition
Movement: Automatic winding
Copy of Rolex Datejust 1601 Buckley Roman Dial
Authenticity Guaranteed
All our watches are carefully inspected to insure the authenticity of the watch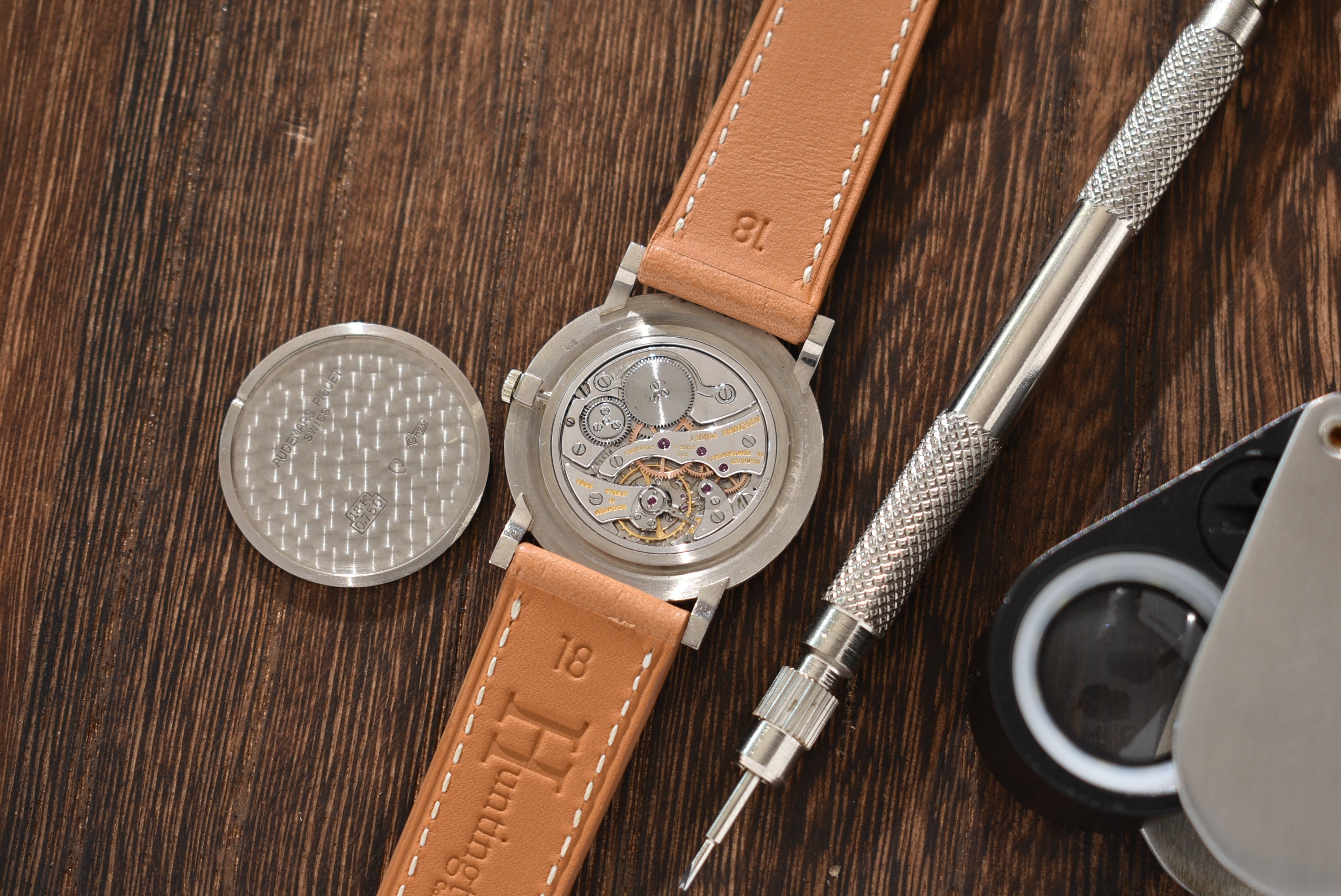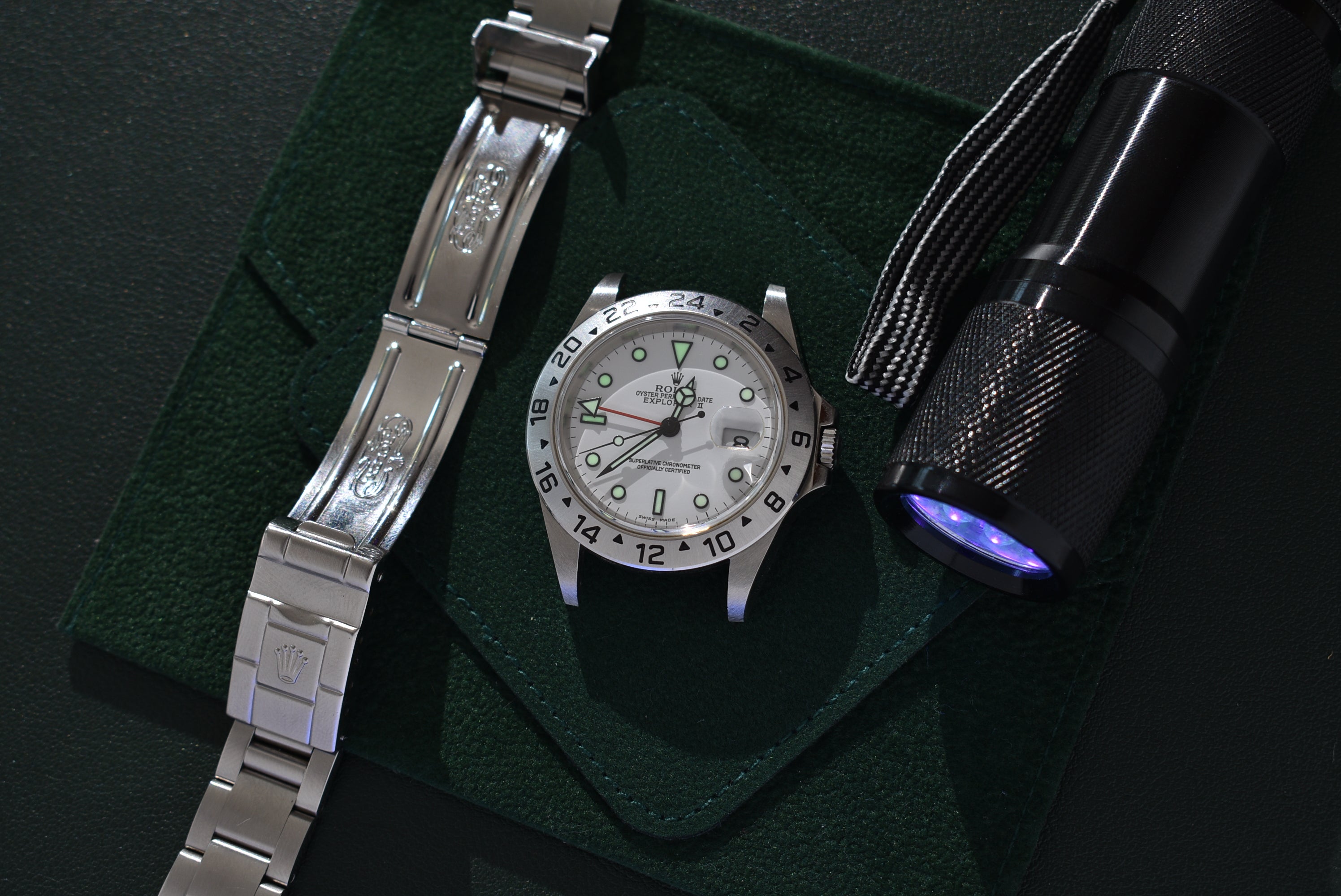 The Details
All our watches are scrutinized during inspection to make sure our descriptions are as accurate as possible.